10 New Year's Eve Looks to Rock From Home
Staying in doesn't mean dressing down.
The end of 2020 is nearing, and with it comes anticipation for what the New Year will bring. This year's New Year's Eve is going to look a little bit different; as we celebrate the close of this year and the dawn of the next, rather than being out at clubs or various parties, we'll be tucked away safely at home, celebrating in harmony yet not together.
But just because you aren't going out this New Year's Eve doesn't mean your outfit can't go all-out. Dress to impress, even if it's just to be the person with the best outfit on your mini Zoom display screen. Below, we're listing 10 looks that are sure to make your New Year's Eve feel just as special as it should.
1. The Perfect Little Black Dress
Really, there's no occasion that can't be suited for a little black dress, especially this satin slip by Fendi. Whether you're cozying up on the couch with a bottle of champagne this New Year's Eve or celebrating with virtual Zoom calls all night long, this fitted black slip with pocket flaps and a black tulle insert will help you ring in the New Year feeling as good as you look.
Shop the black satin dress at Fendi.com for $2,790.
2. …Or A Statement Silver One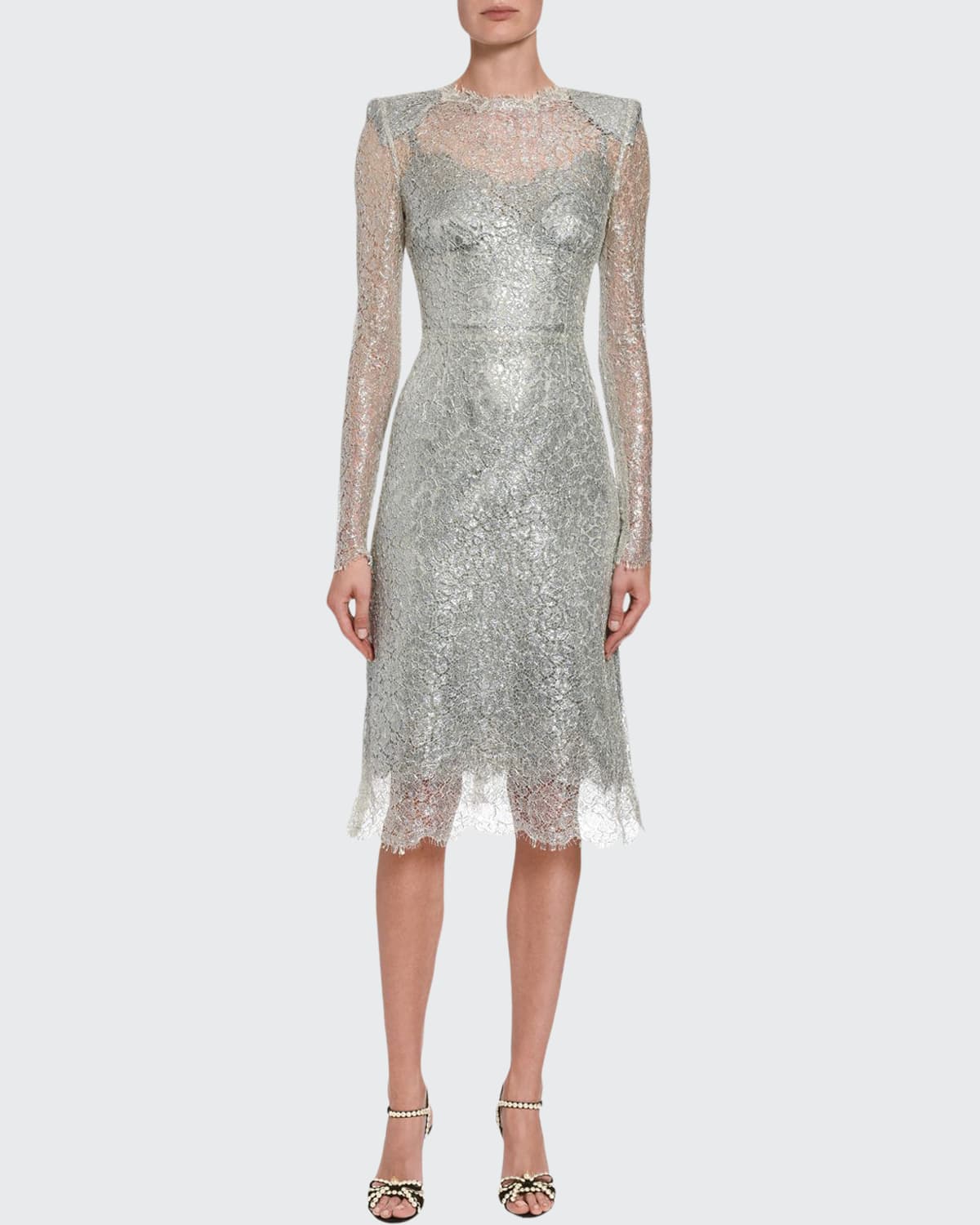 A healthy dose of silver never hurt anyone! Dolce & Gabbana expertly combines a sheer, shimmery lace tulle over a metallic slip with a crew neckline silhouette. With long sleeves and padded shoulders, the dress gives a hint of retro vibes, perfect for paying homage to the glory years past and bringing in some sparkly, glittery energy to 2021.
Shop the long-sleeve crewneck lace dress at BergdorfGoodman.com for $3,194.
3. A Pair of Leather Loafers
Even if you're a "no shoes in the house" person, these leather loafers by Gucci are worth making an exception. With blue rosebud print on the insole and a gold embroidered bee on the back, the leather loafer pays homage to the 50s, when it became a staple to the fashion house with the Horsebit detail and equestrian theme.
Shop the leather lug sole Horsebit loafer at Gucci.com for $980.
4. A Chic Mini Bra Top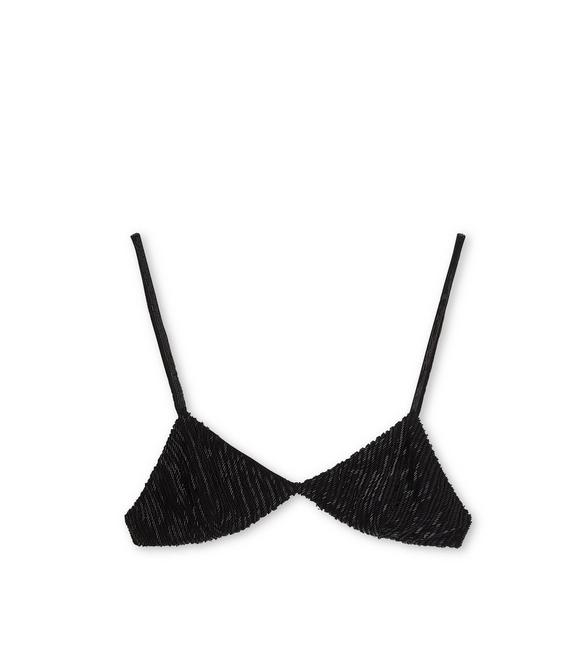 Why wear a normal bra around the house on New Year's Eve when you could celebrate in a chic embroidered soft bra top by Tom Ford instead? With bugle beads placed atop tulle and fully lined satin, Tom Ford knows how to make luxury contemporary, bringing sexy and celebratory vibes to an everyday essential.
Shop the bugle beads embroidered bra at TomFord.com for $2,450.
5. A Classy Leather Skirt
Nothing says celebration like leather, and no one does leather like Alexa Chung. The Bowery Leather wrap skirt combines an urban hardware buckle with a fully-lined B-line mini skirt silhouette, complete with a faux wrap lip and hem that falls perfectly at the mid-thigh. Whether you're celebrating from the suburbs or ringing in the New Year in a big city, the skirt is a seamless addition to your 2021 wardrobe.
Shop the Bowery leather skirt at AlexaChung.com for $500.
6. A Printed Faux Fur Coat
On the off-chance that you have to make a last-minute grocery store run, step out for a smoke or even just want to be warm and cuddled up in luxury at home, the right faux fur coat is key to making your New Year's Eve cozy and happy. House of Sunny's Diddy Faux Fur coat in Stone & Brown utilizes a funky, retro print across a longline coat with rounded collars; so no matter where you're wearing this, you'll be wearing it proudly.
Shop the Diddy faux fur coat at HouseofSunny.co.uk for £210.
7. A Slinky Sheer Top
Ruched crop tops have been all the rage in 2020, so why not go out with a bang by wearing the best of the best as we transition to 2021? In a rich sage green, the silk bambula tank by Paloma Wool is slightly transparent, made with 100% silk by handloom and featuring bold circular cutouts down the chest.
Shop the Slinky top at PalomaWool.com for €139.
8. The Perfect Pair of Earrings
If the people you're Zooming and FaceTiming throughout New Year's Eve are only going to see you from the neck up, make sure you're serving looks from the neck up. With gold, purple and crystal, these dangly Chanel earrings are unique yet delicately beautiful, featuring chain detailing connecting a crystal double C motif to the Chanel logo engraved on a mini gold plaque.
Shop the metal & strass earrings at Chanel.com for $800.
9. Or A Stay-at-Home Pajama Set
If you're not the type to get all dressed up with nowhere to go, fear not! There are still plentiful options to feel celebratory while staying at home, including this super fun pink gingham sleep set with detachable feather fringe. Stay fabulous while at home, and when the time finally comes when it's safe to go out, mix and match the PJ set with items you have in your wardrobe for a vibrant, cozy look.
Shop the party pajama set at StudioBFashion.com for £245.
10. A Cute Mask To Top It All Off
Remember, even though we aren't going to clubs or parties this year, it's still best to take precautions! If you're having a small gathering or even visiting with neighbors to say a quick hello, bring a mask in tow. With Fashion Brand Company's pink cotton fringe mask, you'll want to wear this pandemic-ly perfect accessory throughout New Year's Eve.
Shop the pink cotton fringe mask at FashionBrandCompany.com for $16.