10 Pictures That Prove Leonardo DiCaprio Has Always Been a Style Icon
Happy 46th birthday, Leo!
Leonardo DiCaprio is known for a great many things—among being one of the most well-known, well-accomplished actors of our time who has been in the game for decades, he's also a huge climate change activist who has spent significant time in recent years devoting himself to saving the planet.
If that wasn't enough, on top of that, he carries the pressure of being a style icon—"Leo DiCaprio 90s" is a Google search term many have undoubtedly looked up, if not to fuel their Titanic-era crushes, then at least to garner some outfit inspo from his coveted 90s looks.
Today, on his 46th birthday, we're looking back at some throwback photos which prove Leo's always been at the top of his fashion game. Happy birthday, Leonardo!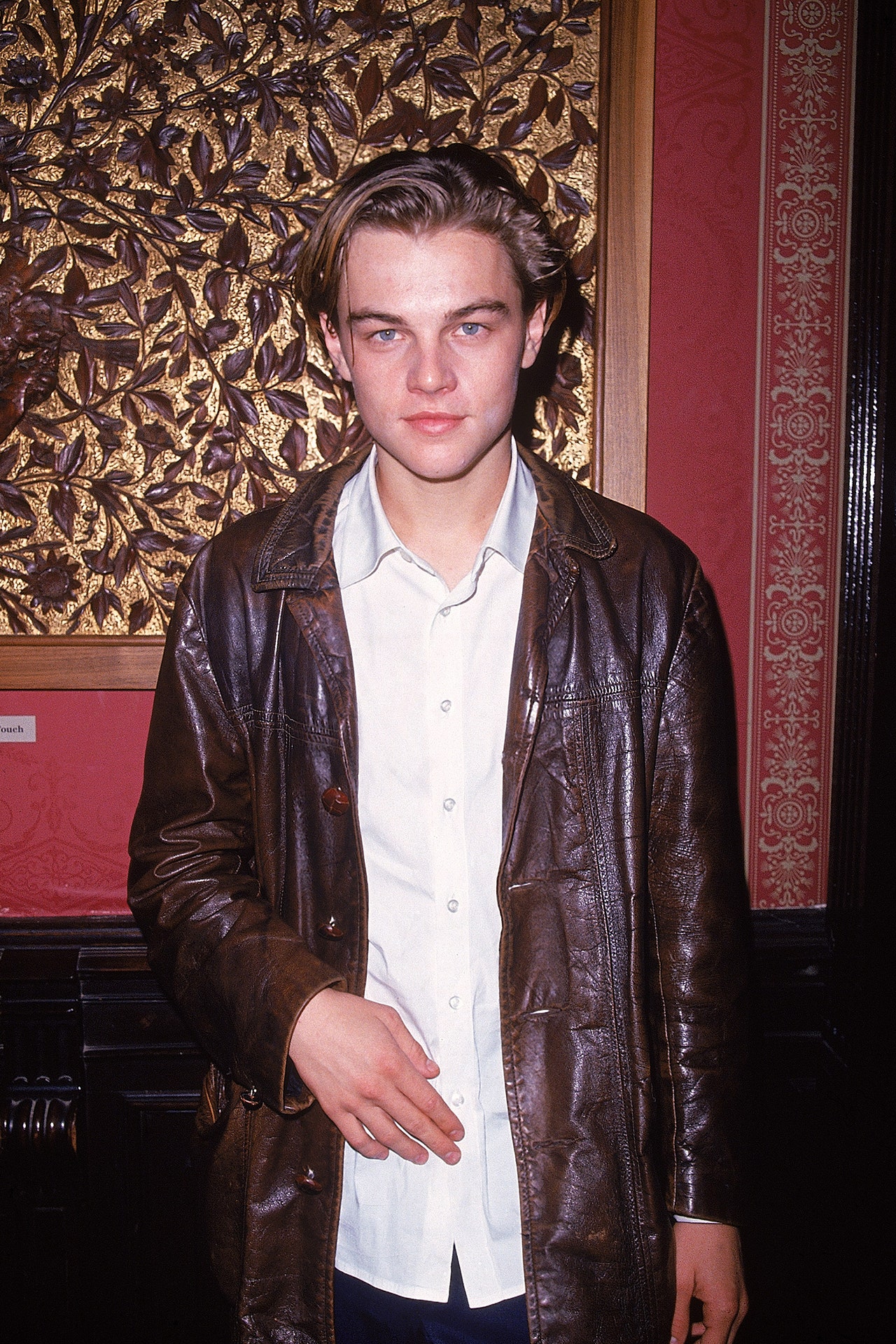 The oversized vintage leather jacket look has made a huge comeback this year, but let's not forget—Leo did it first, and Leo probably did it better.
If anyone can pull off the baggy jeans with chunky knit look, it's him! Plus, bonus points for accessorizing with a dainty necklace.
Can anyone say skater chic? The printed button-down is impeccable on its own, but layered with a neutral tee and some contrasting headwear gives it an entirely new dimension. TikTok e-boys everywhere are saving this photo to their camera rolls.
Even in the 90s, when suits were considerably not as sleek and chic as they are now, Leo still found a way to pull it off and wear the suit rather than letting it wear him.
Flash-forward to Leo's more recent filmography, and he still wears his costumes with grace. A cool-toned neutral palette might look drab on anyone else, but somehow, on him it's straight out of NYFW.
In what is possibly one of Leo's best and yet most simplistic outfits, the simple black sweater with white tee peeking out from underneath is accessorized with not one but two chains (wallet and neck) which is a clear sign that he didn't just throw on this outfit and go, but instead, created the air of effortless style. Kudos to Leo.
Even as recently as Once Upon A Time In Hollywood, Leo was still pulling off golden fits. I mean, this '60s-esque mustard and brown toned outfit? Incredible.
Too much baggy can sometimes create a lazy silhouette, but with the right cuts and fits to balance out the body, it looks like elevated casual streetwear.
Listen—if anyone in the world can look good rather than ridiculous in a black and white photo with a literal swan around their neck, it's Leonardo DiCaprio.
Tiny tinted shades and emphasized lapels—if this look seems familiar, it's probably because variations of it are now commonplace amongst off-duty runway models.