31 Iconic Celeb-Owned Alcohol Brands
From rosé to rum, these are your favorite celebrities' very own drinks.
Celebrities from all fields have been getting into the art of distilling, whether they're making their own vodka, tequila or wine. From the rap game to the silver screen to the catwalk itself, these are some go-to alcohol brands owned by your favorite icons.
1. 818 Tequila – Kendall Jenner
Hand-crafted Tequila from Jalisco, Mexico, 818 is one of the newest drinks on the horizon in the celebrity bottling scene. Launching soon by Kendall Jenner, the tequila is already an award-winning drink that's nearly 4 years in the making.
2. Casamigos Tequila – George Clooney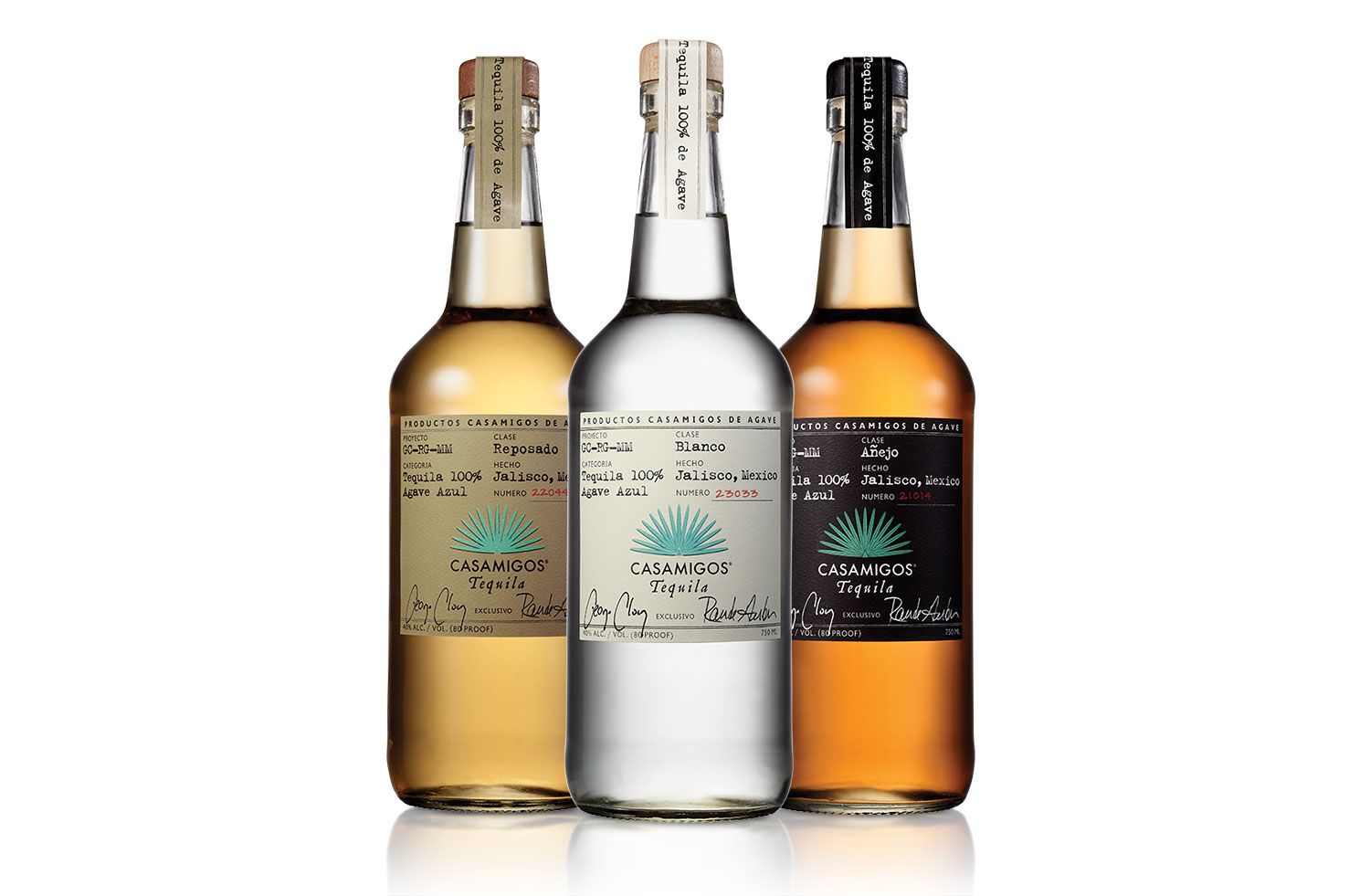 Launched as the brainchild between one of Hollywood's favorite faces and friends Rande Gerber and Mike Meldman, Casamigos Tequila is ultra-premium, made in small batches from a master distiller in Jalisco, Mexico.
3. Aviation Gin – Ryan Reynolds
Ryan Reynolds' gin is made with a precise botanical blend, including notes of cardamom, coriander, French lavender, two kinds of orange peel and juniper—yum.
4. Wild Turkey Longbranch Bourbon – Matthew McConaughey
Made in McConaughey's home state of Texas, his Kentucky Straight Bourbon brand is made in small batches with a unique process, refined with Texas Mesquite and American Oak charcoals. Smoky sweetness has never been so smooth.
5. Heaven's Door Whiskey – Bob Dylan
A collection of Tennessee whiskey bourbon co-created by Dylan himself, Heaven's Door is bottled smooth and passionate, an award-winning, hand-crafted line of drink.
6. Virginia Black American Whiskey – Drake
Decadent whiskey by Drake, Virginia Black is a personally selected collection of two, three and four-year Bourbon with just the right touch of sweetness, smoke and cinnamon.
7. Sauza 901 Tequila – Justin Timberlake
Triple distilled, Timberlake's Sauza 901 Tequila is herbaceous and fragrant, with a super-premium, 100% agave recipe.
Smooth and refined, Jay-Z's cognac is luxury in a bottle. with a 200-year old French venue serving as the curating house for the signature spirits.
9. Danny DeVito's Premium Limoncello – Danny DeVito
Bright, sweet and sharp, Danny DeVito's premium limoncello is like a burst of fresh-cut lemon in your mouth, made exclusively from organic lemons originated from sunny Southern Italy.
10. Santo Mezquila – Adam Levine & Sammy Hagar
The world's very first agave blend derived from 100% Blue Weber Agave and 100% Espadin Agave, Santo Mezquila is smooth, aromatic and delightfully smoky.
Ludacris' cognac is ultra-classy, distilled in France and superiorly smooth. For a best drinking experience, follow Ludacris' own preference and drink it with a splash of cola.
Developed in partnership with Beckham in 2014, Haig Club is some of the most beloved whiskey on the market, with a smooth, easy finish to the single grain Scotch.
13. Skinnygirl – Bethenny Frankel
Every liquor store is stocked with Skinnygirl wine, and with good reason—Frankel's bottles are low calorie and high quality, leaving a healthier alternative to classic wines and cocktails.
Diddy's ultra-premium vodka is some of the finest on the market, derived from distilled French grapes and masterfully infused with fresh, natural flavors.
15. Born and Bred American Craft Vodka – Channing Tatum
Made from only the very best Idaho potatoes, Born and Bred is twenty-times distilled and prepared in small batches from fresh glacier water—American vodka, through and through.
Smooth and crisp in flavor and premium and decadent in bottling, the rapper's continuously distilled vodka is just as great drunk straight or in your favorite cocktail.
17. VDKA 6100 – Robert De Niro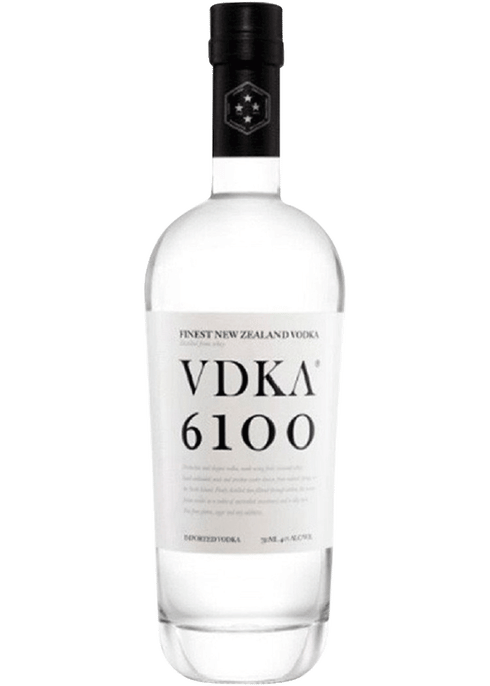 The brainchild of James Packer and Robert De Niro, VDKA 6100 is a truly global brand, based in New Zealand and made from key ingredients fresh whey and natural spring water.
Extra smooth and non-GMO, this gluten-free vodka by Pitbull has a remarkable finish with a fine, smooth taste, bottled straight from Miami using locally-sourced ingredients.
19. Avaline – Cameron Diaz & Katherine Power
Actress Cameron Diaz and Who What Wear founder Katherine Power bring an organic wine brand that is clean and delicious, made with organic grapes and full of natural flavors.
20. Miraval – Angelina Jolie & Brad Pitt
First released from their Provence estate, Chateau Miraval, in 2012, Miraval is produced with a top grower from Champagne to make the finest rosé right from the source.
21. 19 Crimes Cali Blend – Snoop Dogg
Snoop's Cali rosé and reds are full and rich, with fruity notes and a candied, bodied taste. Bottled in California, they have a distinctly American, earthily divine flavor.
Nick Jonas' ultra-premium tequila is made from 100% Blue Weber Agave from Jalisco, giving it a rich, earthy taste straight from the Fabrica de Tequilas Finos distillery in Jalisco.
23. Invivo X – Sarah Jessica Parker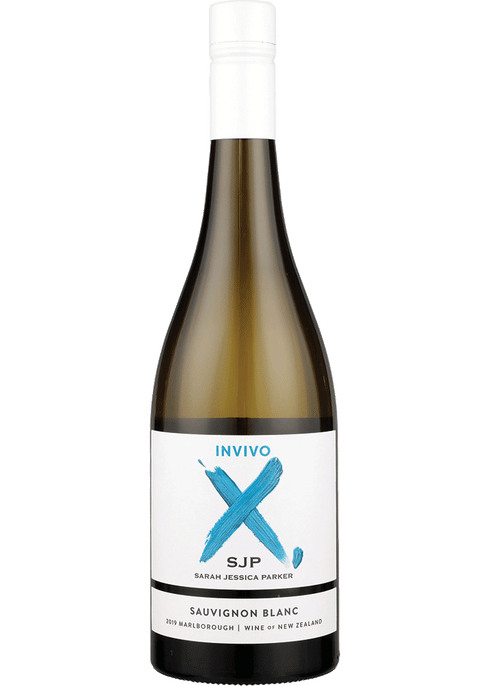 SJP's wine collaboration with Invivo X is intoxicatingly delicious (literally), created with the acclaimed New Zealand-based winery in a hands-on, perfected process.
24. King St. Vodka – Kate Hudson
A clean, quality spirit, Kate Hudson's vodka is handcrafted and distilled in Santa Barbara, yielded from a GMO-free corn with a hint of vanilla.
25. Maison No. 9 – Post Malone
According to Post Malone, "Rosé is for when you want to get a little fancy"—and his smooth, sweet Maison No. 9 is precisely that. Celebration in a bottle, the Grammy-nominated artist's wine is crisp and refreshing.
26. Teremana Tequila – Dwayne "The Rock" Johnson
Made in the Jalisco Highlands, The Rock's Teremana Tequila is made in small batches, rich in flavor and embodied of a great, shared love of fine tequila.
27. Hampton Water – Jon Bon Jovi
The water of the Hamptons is, after all, rosé, and Bon Jovi's French-made wine is perfect for all-day, refreshing sipping.
28. Brown Sugar Bourbon – Jamie Foxx
Blame it on the alcohol…A two-time award winner of the "World's Best Flavored Whiskey," Jamie Foxx's Brown Sugar Bourbon is truly a show-stopper, with an ultra-smooth blend and full-bodied, rich flavor.
Inspired by a dip into the clear waters of tropical paradise, SelvaRey Rum is US-based, using aged, single-estate White, Chocolate and Owner's Reserve rums distilled in Panama.
30. Próspero Tequila – Rita Ora
A partnership with Stella Anguiano, one of the first female Tequila distillers, launched Próspero—100% Blue Agave from the lowlands of Jalisco, it is boundary-pushing and lush, made by hand.
31. Cacti Seltzer – Travis Scott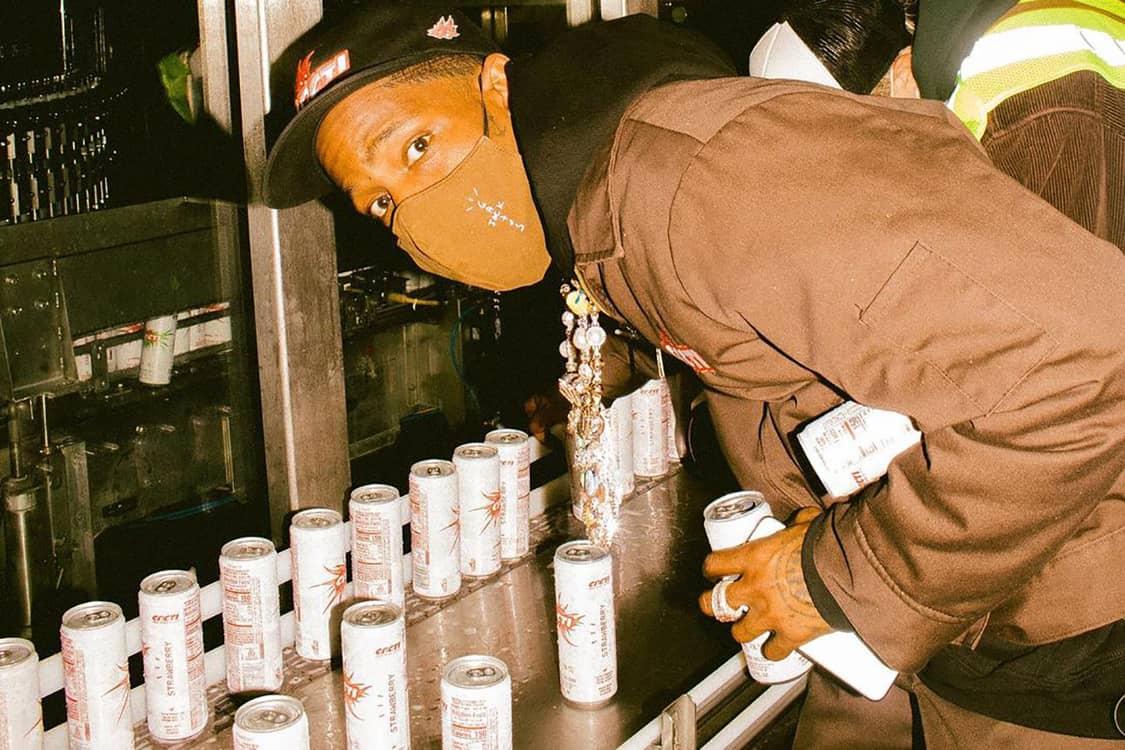 Travis Scott presents agave spiked seltzer done differently. Crafted with American brewing master Anheuser-Busch, the fruity spiked seltzer comes in a variety of flavors (lime, pineapple and strawberry) for a crisp, fresh, fun drink.