5 Things To Do In Miami As Per Its Top Community "Lifestyle Miami" 
Miami is a tourist hotspot in one of America's hottest States; it offers beachside nightclubs, shopping districts, and Cuban-inspired culture. It can be hard to know exactly what to do when you visit the hottest city in the sunshine state. Thankfully 'Lifestyle Miami,' the online community that keeps residents and visitors informed on everything happening […]
Miami is a tourist hotspot in one of America's hottest States; it offers beachside nightclubs, shopping districts, and Cuban-inspired culture. It can be hard to know exactly what to do when you visit the hottest city in the sunshine state. Thankfully 'Lifestyle Miami,' the online community that keeps residents and visitors informed on everything happening in the city, has collected together five of the best things to do there.
Visit Little Havana
Little Havana offers an authentic taste of Latin culture. The area was founded in the 1960s when exiles of Cuba built up a community that transplanted the best of Cuban culture to Miami. Calle Ocho is the street at Little Havana's heart, offering the best in Latin-inspired food, clubs, and the most prestigious Cuban cigar shops in Miami.
2. Wander Wynwood Walls
Wynwood Walls is the cultural canvas of Miami, an area dedicated to graffiti art. This outdoor museum of international street art was created in 2009, and it has grown in both scope and color since then. Street artists from various zones of the world have crafted huge, colorful, and innovative pieces that you can admire while you wander.
Relax in Coconut Grove
Founded in 1873, Coconut Grove, known locally as just 'The Grove', offers visitors a bayside village in the middle of the city. Boasting a mangrove forest and beachfront cafes nestled within leafy palm trees, The Grove offers an idyllic but lively oasis within the city.
Visit the Bodhi' Wish Tree
The shopping district of Upper Buena Vista holds the majestic 'wish tree' within its center. The tree is a sprawling 120-year-old Banyan that is said to grant the wishes of those who tie a ribbon to its branches. Ribbons can be purchased for one dollar, and each dollar is used to plant a tree, so you can help the planet while wishing for your heart's desire.
Meet a manatee at Everglade National Park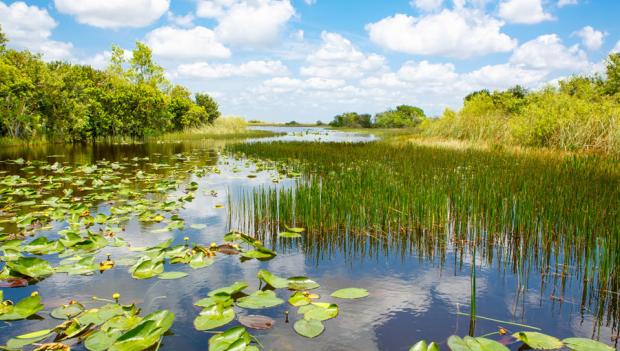 One of the most iconic features of Miami is its swampland. You can visit the beautifully preserved swampland at Everglade National Park and also obverse the wildlife that inhabits it. The sub-tropical park is home to several endangered species, including the West Indian manatee. 
According to the experts at Lifestyle Miami, the place offers visitors a vibrant world within a bustling city, a world that is Latin infused and worth exploring.