7 Classy Stocking Stuffers For The V Man
From the perfect cologne to a self-cleaning water bottle, these are VMAN's picks for holiday stocking stuffers.
Christmas is just days away—the gifts are wrapped perfectly, tucked away under the tree, the cookie recipe for Santa prepared, the lights and wreaths all hung. The only thing missing is filling up that stocking hanging over the fireplace; you know, the one for the man you just can't figure out what to get.
If you're stumped on stocking stuffers, look no further. Below, we're sharing 7 of our favorite stuffers for the V Man this holiday season.
1. Brooks Brothers Manicure Set 
In a handstained leather case with suede lining, this on-the-go grooming kit features all the essentials. Premium stainless steel tools include a nail and cuticle scissor, nail file, nail clippers, cuticle shaper and tweezers—so you can look as sleek as this handy little kit. Shop the Small Manicure Set at Brooks Brothers for $178.
2. Berluti Cotton Short Socks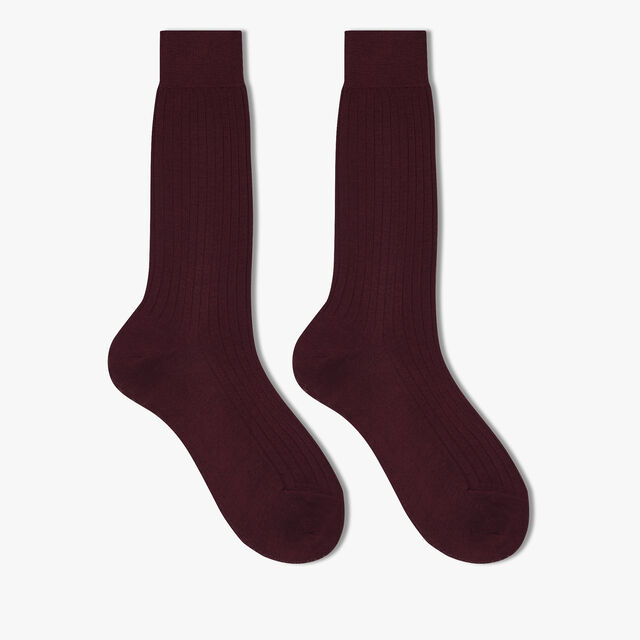 Make his holiday cozier than ever with these Italian-made cotton socks, available in 6 different colors. Perfect for lounging around at home or office days with a pair of Oxfords, these socks are ultra-soft but not too thick, bringing just the right amount of comfort and plushness.
Shop the Cotton Short Socks at Berluti for $57.
3. LARQ Self-Cleaning Water Bottle
The world's first-ever self-cleaning water bottle, LARQ makes hydration easy. Using a UV-C LED light to eliminate contaminants and purify your water, the bottle turns on every 2 hours to keep your water fresh and crisp. Adventure has never been easier, and water has never been more refreshing.
Shop the Self-Cleaning Water Bottle at LARQ for $95.
4. Celine Round Sunglasses
For sunnies that are sleek, timeless and edgy, Celine's Black Fram 24 Sunglasses are a must-have. With round acetate frames and smoky lenses plus the Celine signature emblazoned on the temples, these go with any outfit and are as cool as the man wearing them.
Shop the Black Frame 24 Sunglasses in Acetate at Celine for $360.
5. AirPods Max
Get the latest Apple has to offer with the ultra-sleek, ultra-like AirPods Max. Built to go over the head and ears, the AirPods Max are noise reducing and high-fidelity, bringing a new look to the ease and comfort of AirPods.
Shop the AirPods Max at Apple for $549.
6. Gucci Leather Keyring
Looking for the perfect keychain ring that's subtle yet a statement? Look no further. The Gucci Signature leather keyring combines the defined double G print with firm texture, featuring a GG metal detail in a compact black and silver accessory.
Shop the Black Signature Keyring at Gucci for $270.
7. Dior Cologne
Available in 3 different sizes, the Dior Sauvage Eau de Toilette is refreshing, raw and memorable. Inspired by the authenticity of the man who wears it and open spaces, this cologne feels as heavenly as it smells.
Shop the Dior Sauvage Eau de Toilette at Nordstrom for $77.