7 Gifts to Give The Gift Of Wellness This Year
From aromatherapy to luxury teas, complete the holiday spirit with a gift that feels good.
Spirits can start to fade as the year trudges to a close around the holidays, weary from the burdens of holiday stress, the end of a school semester, or just the general atmosphere of 2020. It can be grim to watch yourself and the people you love get lost in the haze—but the perfect gift can assist in turning their frown upside down.
Below, we're sharing 7 wellness gifts to allow you to give the gift of health and good spirits this holiday season. From chakra-aligning spritzes to a sensory mediation experience, these gifts are good for under the tree and great for the soul.
1. Just Breathe Spa Gift 
Relax, unwind, refresh. While you can't give the gift of a tropical getaway this Christmas, you can do the next best thing—a holiday vacation in a box. This spa set includes an organic coconut milk bath soak, natural bleached sea sponge to exfoliate and revive, soy wax candle dipped in gold paint, faux succulent plant and a set of mini matches to bring the spa to your home.
Shop the Just Breathe Spa Gift for $48 at Knack Shops.
2. Infused Apple Cider Vinegar
Ginger-infused and made to perfection, this old-fashioned apple cider vinegar is bottled tangy goodness. Straight from a family-run farm, it has the cleansing and detoxing properties of traditional ACV alongside organically grown turmeric or ginger root, plus honey, lemon, cinnamon, clove and cardamom. Whether you're cooking or cleansing, there's nothing better than the perfect bottle of apple cider vinegar.
Shop the Infused Apple Cider Vinegar Set of 2 for $32 at Food52.
3. Wellness Tea Collection
With 15 miniature flavored and herbal teas and a box of 100 tea filters plus a teaspoon, what's not to love with this premium tea collection? Enclosed in an elegant box, Kusmi has selected their finest teas from the Wellness collection, pairing them with exclusive blends and flavored green teas. Easy to prepare, better to taste—good for the tongue and the body.
Shop the Tea Collection for $119 at Kusmi Tea.
4. Self Care Gift Set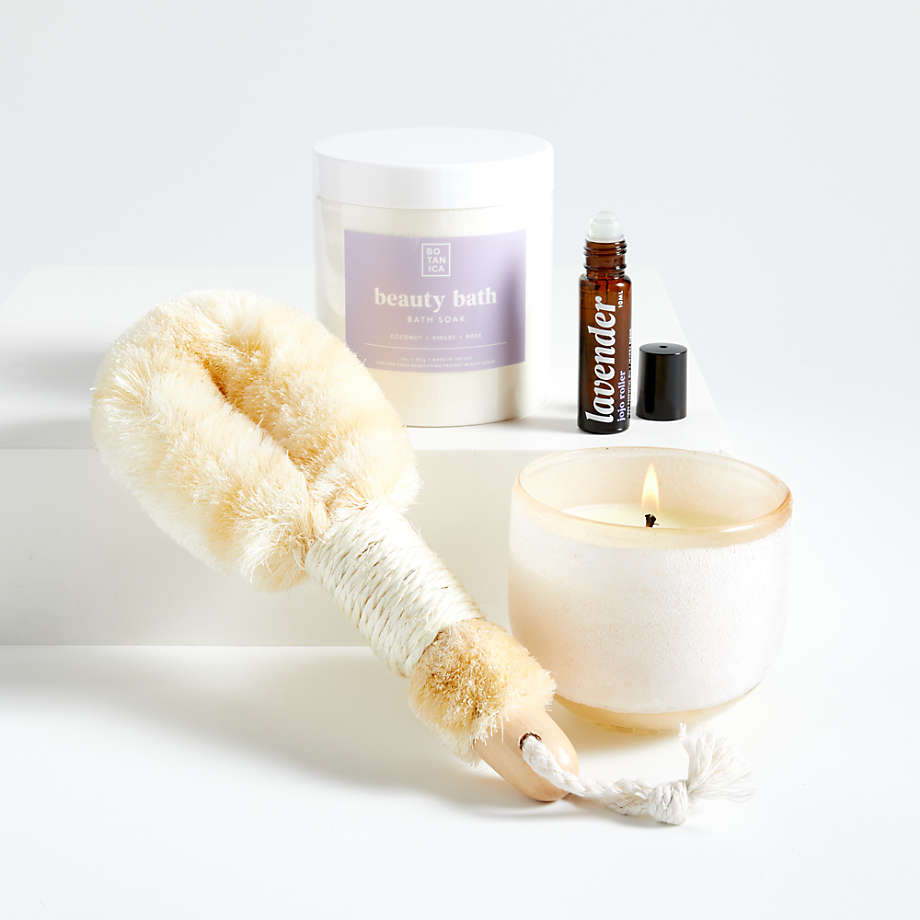 We could all use a little extra pampering around the holidays, and this boxed gift set makes it simple to treat yourself. With a lavender roller, bath soak, coconut milk candle and sisal body brush, the spa is delivered straight to your door.
Shop the Self Care Gift Set for $95 at Crate & Barrel.
5. Core Meditation Trainer
Center your body and soul with this meditation trainer, using vibrations and light to guide you in breathing and concentration. With biosensors to monitor your stress levels, natural wood and audio from the Core app, you can create a peaceful zen for yourself right at home, bettering your mind and spirit with a few simple steps.
Find the Core Meditation Trainer for $149 at Core.
6. Aromatherapy Shower Oils
In the ultimate collection, Aromatherapy Associates equips you to smell as good as you'll feel with 10 of their award-winning bath and shower oil blends. Interchangeable for your moods and desires, each bottle captures the scent of a different relaxing, reviving aromatherapy oil.
Shop the 10-piece Aromatherapy Associates set for $99 at Saks Fifth Avenue.
7. Chakra Spray Collection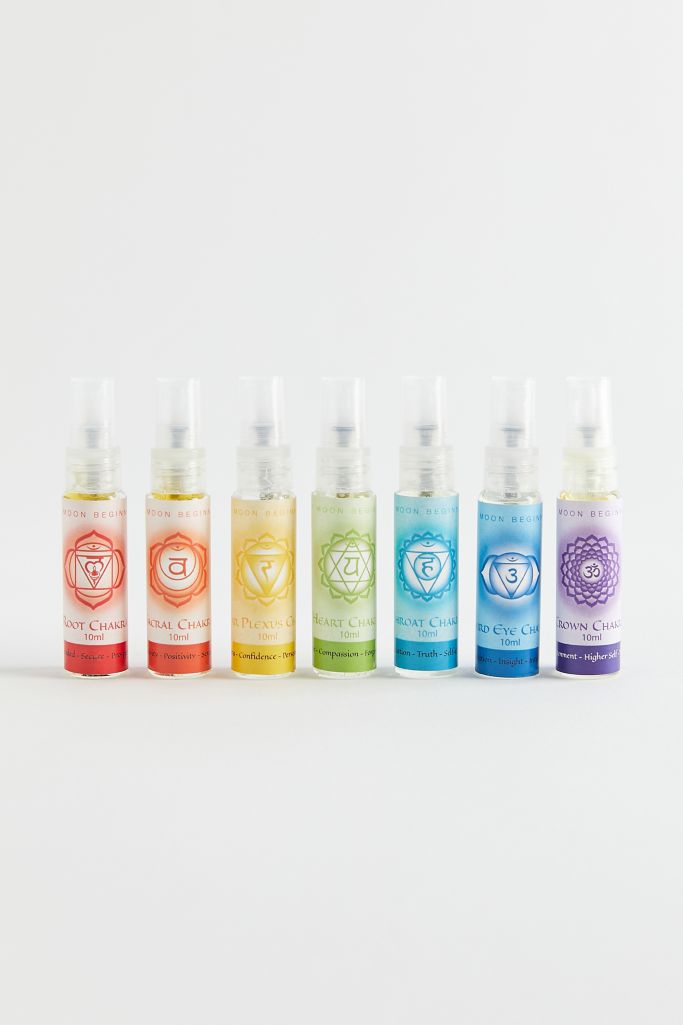 Balance your energy and revive your chakras with this aromatherapy spray set. With seven glass spray bottles, each containing essence to align with one of the body's seven chakras, a colorful and radiant future lies ahead for those who receive this wellness gift.
Shop the New Moon Beginnings Chakra Spray Collection for $30 at Urban Outfitters.