8 Denim Pieces You Need for Your Wardrobe
For any occasion or look, the perfect piece of denim is waiting for you.
With winter turning to spring and tumbling into summer, the leather staples in your closet are gradually getting replaced by a new essential: denim. Lightweight and versatile, perfect for layering or wearing all on its own, denim is the star of the show (and your closet) this season.
For just the right pair of jeans, the perfect denim jacket or vest, even a denim tote bag, we've got you covered. Read on for 8 must-have denim pieces you need this season.
1. Everyday Jeans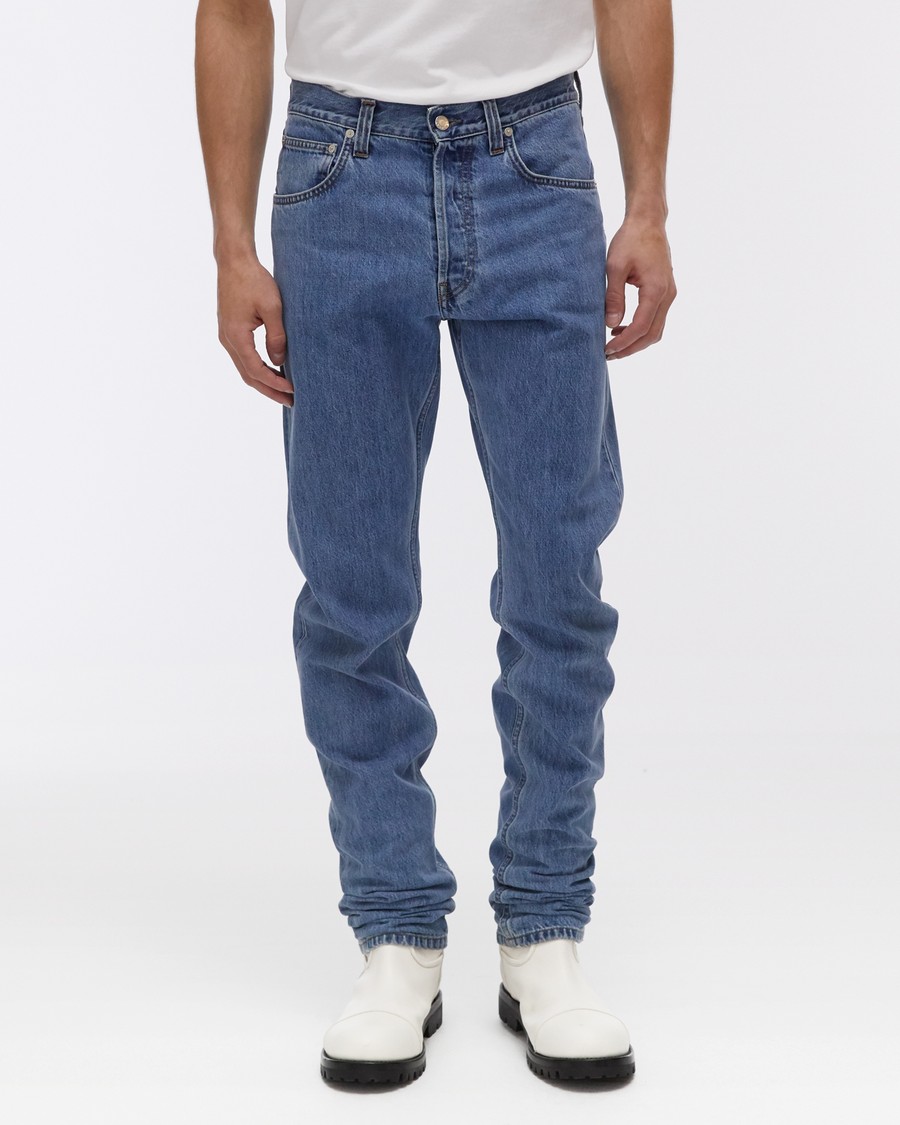 Helmut Lang's Masc Hi Straight Jeans are an everyday essential. Jeans you can pair with anything, jeans you don't have to think twice about styling, jeans that fit perfectly and have a soft cotton fit, straight leg, high waist and indigo wash that pair well with just about anything.
Shop the Helmut Lang Masc Hi Straight Jeans for $290 here.
2. Statement Jeans
For jeans that are louder and say more than an everyday, plain pair, Celine's Slim Jeans in Bleached Denim are invaluable. With a camo bleach wash spotting the straight legged pants in shades of navy, powder blue and white, these jeans add dimension to a fit, something edgier for the bold and stylish.
Shop the Celine Slim Jeans in Bleached Denim for $740 here.
3. Dark Wash Jeans
Dark wash jeans are the easiest way to make denim more sophisticated, and no one does sophistication like Dior Homme. Made from blue stretch cotton and completed by the Dior Oblique motif on the inside of the cuffs and Dior signature stitching on the back pockets, these Italian-made jeans are your go-to for more formal events, when light wash denim just doesn't cut it.
Shop the Dior Slim-Fit Jeans with Dior Oblique Print for $890 here.
4. Denim Shorts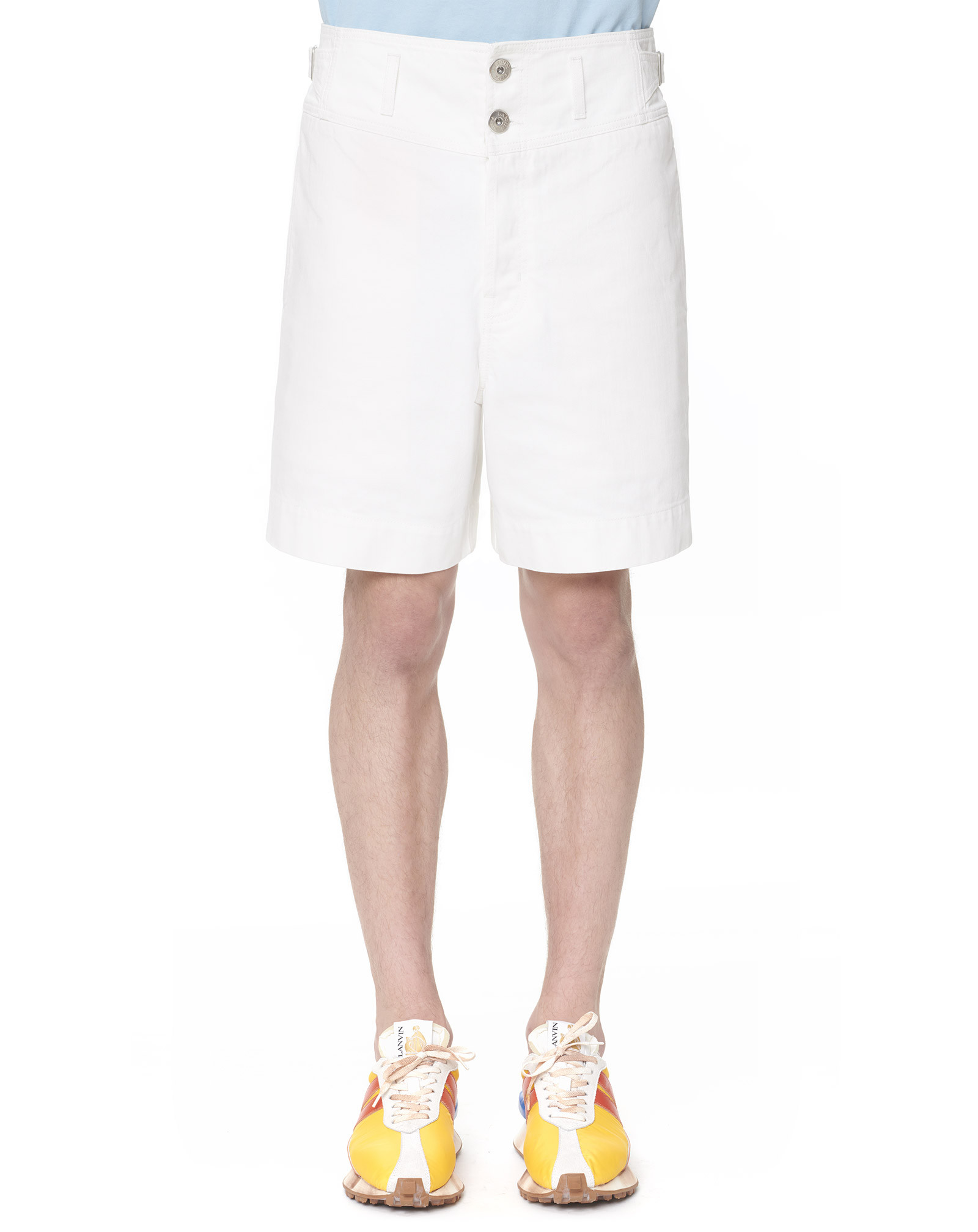 Of course, with warmer weather coming our way, sometimes jeans are too hot. Luckily, denim shorts are always a solid go-to move. Lanvin's white denim shorts are simple, airy and casual, with a double-button high waist and exclusive "Mother and Child" embroidery on the back pocket logo.
Shop the Lanvin Denim Short for $750 here.
5. Raw Distressed Denim
The School of Levin is where raw artistry merges with raw denim. Their Seafoam Rust jeans have been treated with honeycombs and whiskering for a light, rusted finish, with ripped knees and patches made from 100% recycled, authentic python and alligator. For a brand new pair of jeans that are edgy, bold and unique, these are essential.
Shop The School of Levin Seafoam Rust jeans for $800 here.
6. A Staple Denim Jacket
The right denim jacket is integral to any well-rounded, complete wardrobe. For days when leather just doesn't sit right and you're reaching past the hoodies in your closet, denim is a blank slate—it pairs with almost everything, and can be dressed up or down to meet your needs. The Kooples' Zipped Blue Denim Jacket with Pockets is a modern take on the staple piece, using a faded effect and zip finish for an easy, streetwear vibe.
Shop The Kooples Zipped Blue Denim Jacket with Pockets for $318 here.
7. A Versatile Denim Vest
Denim vests add layer and dimension to your outfit, and Jonny Cota's Oversize Denim Vest excels at the task. With a stone black wash, cinching waistline and and exaggerated white collar, this vest is a unique way to wear denim, putting a contemporary twist on a classic uniform.
Shop the Jonny Cota Oversize Denim Vest for $250 here.
8. A Denim Tote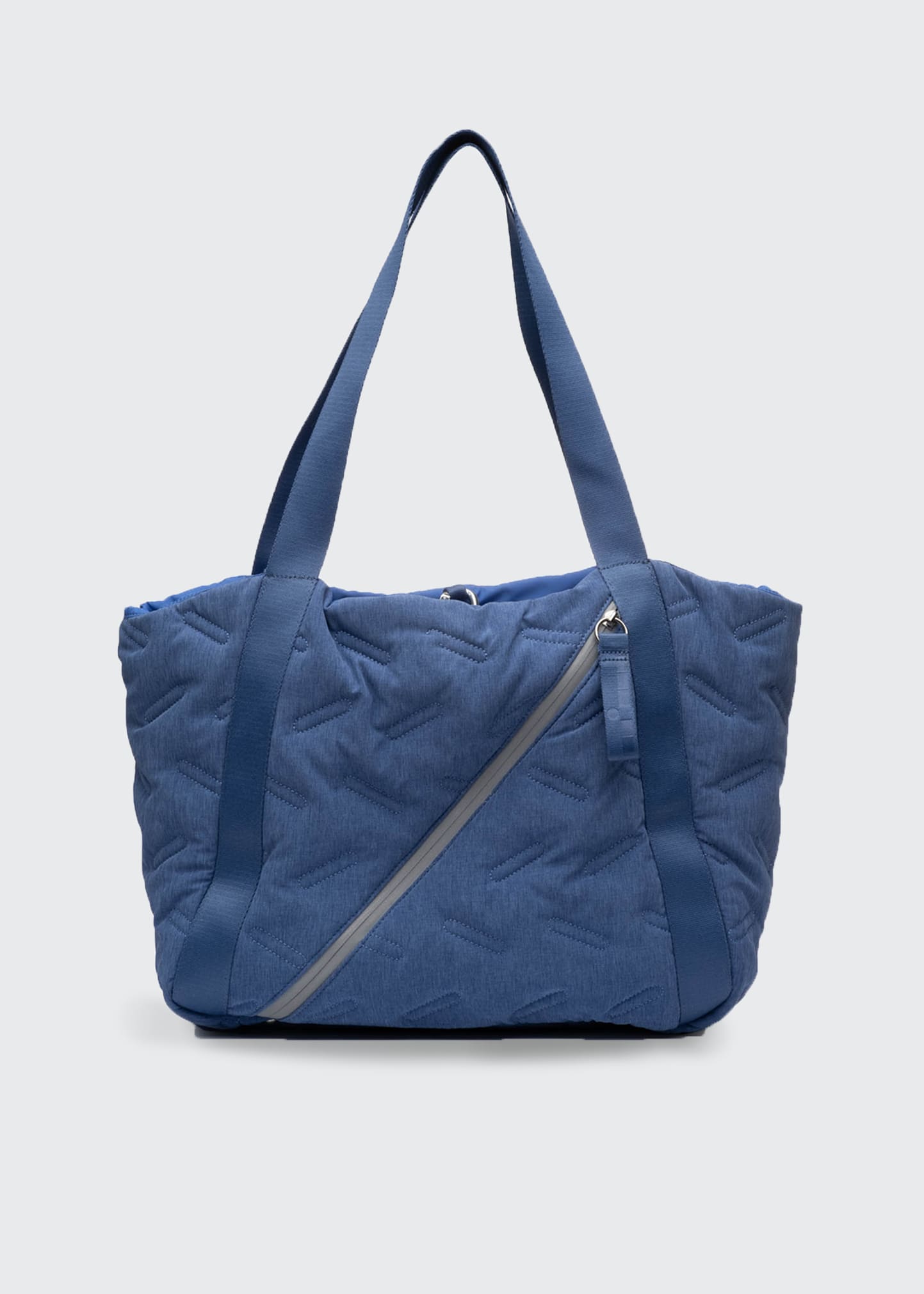 Go Dash Dot's Easy Tote Bag is just that—easy. Seamlessly pairing with everything (even more denim), it's a no-hassle accessory crafted to be utilized, with an extra pouch, padded laptop section, washable shoe bag and even a crossbody or belt strap. With a denim polyester finish, this bag is your new BFF.
Shop the Go Dash Dot Easy Tote Bag for $160 here.