8 Gifts to Give The Fashion Innovator In Your Life
There are no other gifts quite like these ones.
'Tis the season to be stylish.
For the fashion innovator in your life, the It-Girl on top of every trend before it even becomes a trend, getting the right gift can be intimidating—but it doesn't have to be. From small businesses to large fashion houses, 2021 was the year of putting out creative, fun, whimsical pieces that can be styled and versatile, the perfect additions to any fashionista's wardrobe, adding a touch of something more.
If you're at a loss on what to get the fashion innovator in your life, read on for 8 hot gift ideas for the ones with their fingers on the pulse of fashion.
1. Doll Chunk Key Lime Pie Baby Ring
Whatever rings your most fashion-forward friend has, nothing compares to this. Started by fashion maximalist Kristen Bateman, NYC-based Doll Chunk rings capture all the playful, whimsical elements of fashion in bold colors and—true to the name—chunky designs. This is a statement ring fashion lovers are dying to style.
Shop the Key Lime Pie Baby Ring by Doll Chunk for $95 here.
2. AREA Crystal Hairpiece
AREA is all about innovation—and crystals. In 2022, hairpieces triumph hairstyles, and this polished brass and crystal statement accessory is a key fixture to the most on-and-above-trend wardrobes.
Shop the Crystal Hairpiece for $450 here.
3. Uppleva Heart Balaclava
If this was the year of the balaclava, next year is about bringing the balaclava to the next level. Based in New York, Uppleva specializes in handmade crochet pieces, putting modern, trendy spins on the classic winter headpiece—like making the face cut-out a chic little heart, lined in red. Fashion innovators will love this piece that puts a unique touch on a cold-weather staple.
Shop the Heart Balaclava for $75 here.
4. Bottega Veneta Leather Corset Belt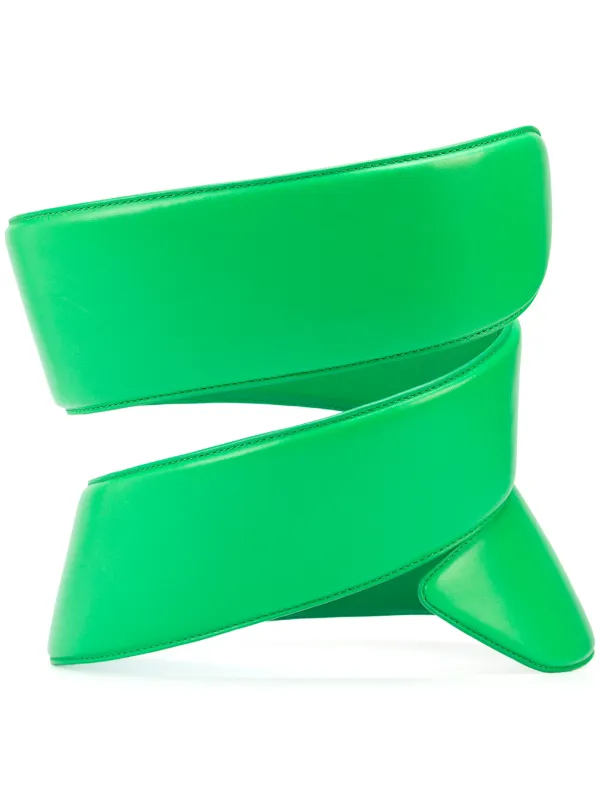 When Bottega unveiled their brand-new take on a belt this year, it made headlines—and luckily, it's still one of the most unique statement pieces of 2021, a timeless accessory waiting to be styled in 2022. With tonal stitching, this iconic parakeet-green leather belt is versatile and unique; style it over a tee, a blazer, a dress—the possibilities are endless.
Shop the Leather Corset Belt for $4,043 here.
5. Sorry In Advance Cloud Case
Evan Mock's Sorry In Advance brand is the most coveted new streetwear outlet, and they just dropped a line of plush, unique phone cases. With a cushion backing and grooves for the fingertips (plus the iconic "rr" logo), Sorry In Advance turns your phone into an accessory, so you don't have to feel bad at all about it being glued to your hand; it's part of the fit.
Shop the Sorry Cloud Case for $48 here.
6. Miu Miu Quilted Nylon Pants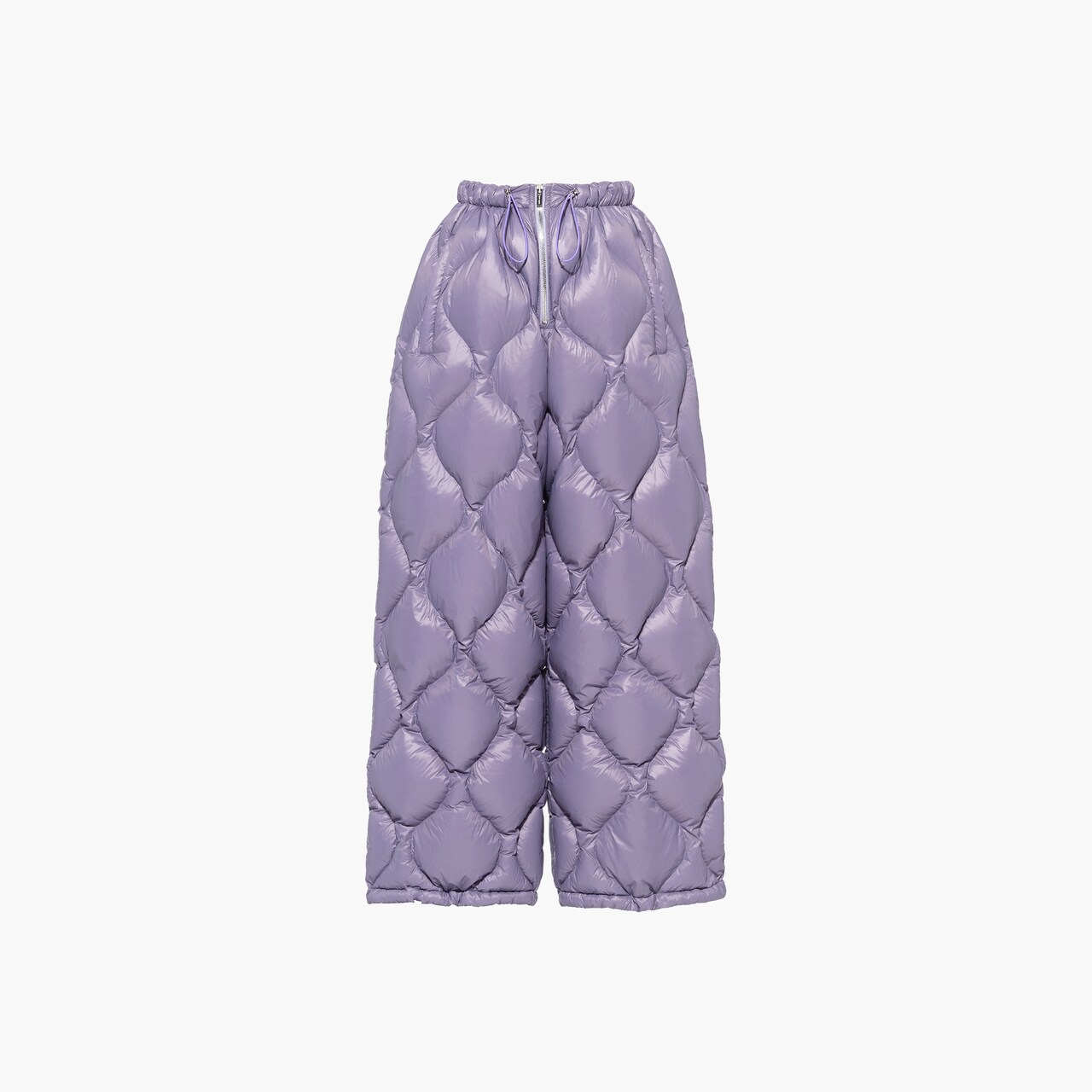 Imagine snowboard pants, but make them luxury. A romantic spin is put on an iconic silhouette by Miu Miu, with technical nylon blends, quilted details and a romantic finish. With wide legs and an elasticized hem, these pants are at once comfort and couture—just what every innovator needs, right?
Shop the Quilted Nylon Pants for $1,680 here.
7. Emma Brewin Hazel Marion Hat
Emma Brewin's oversized, fluffy hats have been making headlines this year, as seen on celebs including Rihanna and Dua Lipa. The must-have hats are functional, cozy, fun, and best of all—a blast to style. In rich brown, the Hazel Marion hat utilizes faux fur and a handcrafted technique to form the perfect accessory to your outfit.
Shop the Hazel Marion hat for £500 here.
8. Loewe Wedge Loafer Boot in Calfskin
Loewe is love. Love is a funky shoe. In bold yellow and black, this rubber-soled mock croc might just be one of the most unique shoes of the year, with the illusion of a black-socked ankle stepping into a pair of leather loafers. Fun to see, fun to wear—Loewe is nothing if not innovative.
Shop the Wedge Loafer Boot for $1,100 here.