8 Plant Gifts to Give Instead of Candy This Valentine's Day
Candy may be sweet, but a heart-shaped bouquet is even sweeter.
Chocolates and candy are a classic Valentine's Day gift, but to say I love you in an even more romantic way, unique and lasting, plants are the way to go. Whether it's a potted succulent, miniature house plant or array of wild flowers in a vibrant bouquet, a cute plant gift is a piece of you for someone you love, something for them to take care of, nurture and make a home for.
Up the romance and your gift-giving game this year with an adorable plant; read on for 8 of our picks that are sweeter than candy.
1. Plant Parent Set
Make your indoor space a mini jungle with this set of 3, 5, or 7 house plants to get you started. Low-maintenance and adorable, they come in nursery pots and are seamless elevation pieces to any interior space.
Shop the Plant Parent Set for $60 at TheSill.com.
2. Tough Stuff Collection
In basalt or terracotta planters, these three easy, versatile houseplants are lovely and sweet—one for them, one for you, one to share.
Shop the Tough Stuff Collection for $65 at Bloomscape.com.
3. So Sweet Hoya Heart Succulent
When it comes to someone you love, nothing beats a heart-shaped succulent. A constant reminder of your devotion in a baby pink planter, this is the perfect Valentine's Day plant.
Shop the So Sweet Hoya Heart Succulent for $35 at ProFlowers.com.
4. The Rex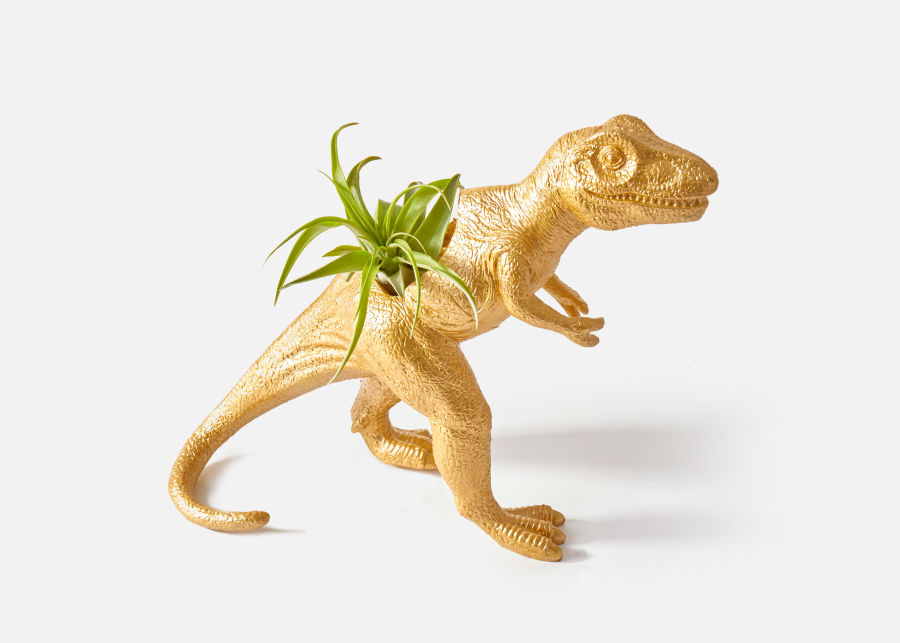 If you want to take a unique gift one step further, this prehistoric gold dino planter is a gift they'll love and cherish forever. With an air plant on his back, this little guy certainly has yours.
Shop The Rex for $55 at UrbanStems.com.
5. Classic Ceramic Planter + Wood Stand
If your special someone already has a plant they adore and needs a cute stand to put it in, you'll be the hero of their dreams with this modern planter made of ceramic and hardwood.
Shop the Ceramic Planter + Wood Stand for $95 at PeachandPebble.com.
6. Shelby Tiered Plant Stand
For a plant stand as bold and unique as the person you love, the Shelby is the way to go. An edgy household accessory and compact, modern plant display, this tri-tiered pedestal is a plant shrine and testament to your relationship.
Shop the Shelby Tiered Plant Stand for $99 at UrbanOutfitters.com.
7. The Juneau Bouquet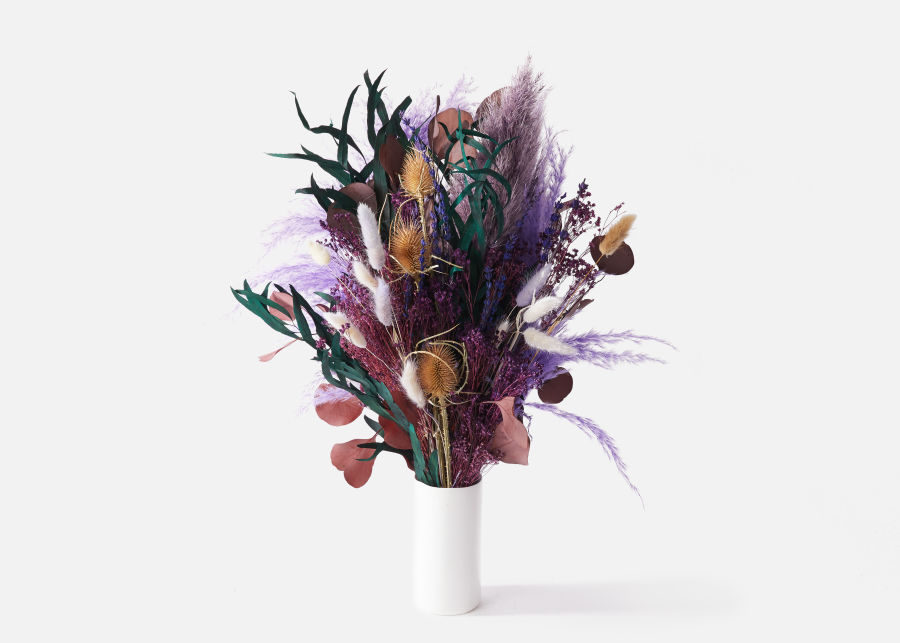 Bouquets of flowers are a Valentine's Day classic, but Urban Stems adds a vibrant twist. Trust us—your partner won't be forgetting this rich array of regal hand-dyed stems anytime soon.
Shop The Juneau for $95 at UrbanStems.com.
8. Jolie Le Coeur
For a unique plant gift that's still very on-theme for Valentine's Day, what works better than an array of red and pink blooms in the shape of a heart? Surrounded by moss in a handcrafted wooden box, this plant is the epitome of romance.
Shop the Jolie Le Coeur for $138 at OliveandCocoa.com.