A Swift Rundown on 'Folklore'
V takes a look at Taylor Swift's eighth studio album 'Folklore'
Alright Swifties, listen up! Taylor Swift dropped "Folklore" at midnight and we have the full rundown on each track. 
"Folklore" is the first Swift creation to be categorized as an alternative album. Calling this album diverse is an understatement. Written in quarantine, Swift brings a plethora of new sounds both vocally and instrumentally. Tugging on our heart-strings and fueling us with nostalgia, "Folklore" is what we need right now.
"In isolation my imagination has run wild and this album is the result, a collection of songs and stories that flowed like a stream of consciousness," Swift wrote on Instagram.
The 1
Did we mention nostalgia? Pouring her soul out in "The 1," Swift delivers a love song about a love lost that shouldn't be. 
"I persist and resist the temptation to ask you /
If one thing had been different /
Would everything be different today"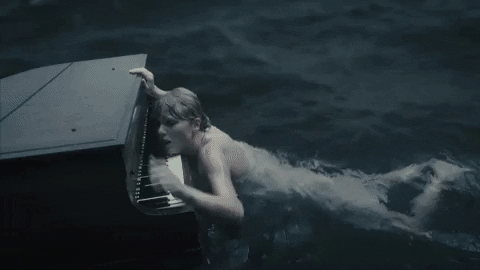 Cardigan
This is the fan favorite song on the album by far. In "Cardigan," Swift sings about young love while serving up some Lana Del Rey feels.
"You drew stars around my scars but now I'm bleeding"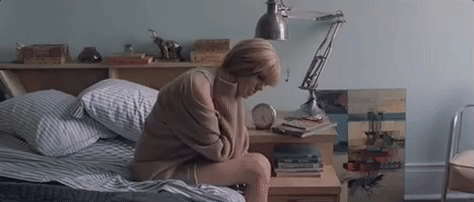 The Last Great American Dynasty
Fun fact: Swift has a house in Rhode Island. "The Last Great American Dynasty" centers on her East Coast home where she imagines the tumultuous lives of the people who lived there before her.
"And in a feud with her neighbor /
She stole his dog and dyed it key lime green"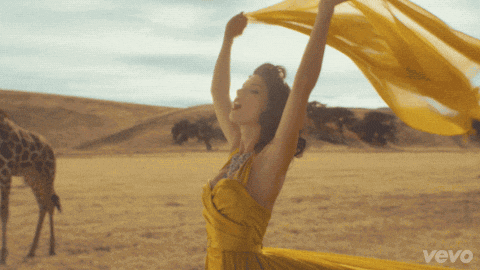 Exile (feat. Bon Iver)
Bon Iver and Swift play exes in "Exile," recounting opposing stories of their relationship and existing in the aftermath of the breakup. 
"You're not my homeland anymore / 
So what am I defending now?"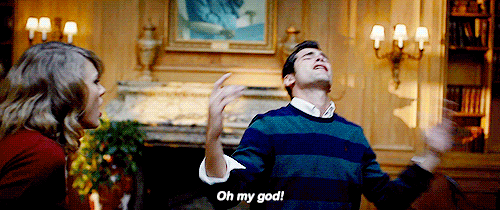 My Tears Ricochet
If you're a true Swift fan, you know that track five is always the most personal and raw song on any Swift album. In "My Tears Ricochet," Swift sets herself in the aftermath of a relationship with someone who won't let go despite wishing her dead.
"And if I'm dead to you, why are you at the wake?"
Mirrorball
Did someone say kick drum? "Mirrorball" is reminiscent of a tempo and style heard in eighties and nineties alternative rock bands. Swift compares herself to a disco ball and reveals her many fragmented sides.
"I can change everything about me to fit in"
Seven 
In "Seven," Swift offers more nostalgia as she takes herself back to swinging in the Pennsylvania trees as a seven-year-old. 
"Feet in the swing over the creek / 
I was too scared to jump in / 
But I, I was high in the sky / 
With Pennsylvania under me / 
Are there still beautiful things?"
This is Me Trying
In a change of tone from her album "Reputation," Swift stops placing blame elsewhere and accepts her faults in an attempt to show she is "trying."
"They told me all of my cages were mental / 
So I got wasted like all my potential /
And my words shoot to kill when I'm mad"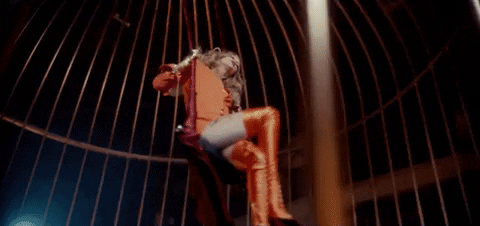 Illicit Affairs
"Illicit Affairs" is an exploration of the nuances and consequences of trying to keep a love private.
"What started in beautiful rooms / 
Ends with meetings in parking lots"
Invisible String
You guessed it: "Invisible String" is a song about attachment. And we're not just talking relationship goals. This track references emotions and lines heard in Swift's seventh studio album "Lover."
"And isn't it just so pretty to think /
All along there was some /
Invisible string /
Tying you to me?"
Mad Woman
Swift brings out the "folklore" in full form for "Mad Woman." This track follows a woman who seeks revenge on a community that pushed her away. It's hard not to think of Swift's album "Reputation" when listening to this one.
"What a shame she went mad / 
No one likes a mad woman /
You made her like that"
Epiphany
Covid-19 is fueling a world already filled with so much uncertainty and chaos. Swift's "Epiphany" is a ballad infused with hope and light for a world facing darkness.
"With you I serve, with you I fall down, down / 
Watch you breathe in, watch you breathing out, out"
Betty
"Betty" is the aftermath of Swift's "August". It tells the story of James and Betty — two lovers that fell in a summer love that was doomed from the very beginning. 
"I was walking home on broken cobblestones /
Just thinking of you when she pulled up like /
A figment of my worst intentions /
She said 'James, get in, let's drive'"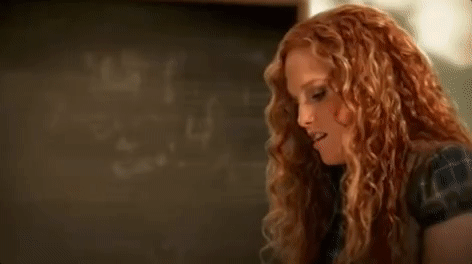 Peace
"Peace" is getting a lot of buzz and having fans rack up multiple theories about what Swift can't give peace to. Could it be her future with Joe Alwyn? 
"And it's just around the corner, darlin' / 
'Cause it lives in me / 
No, I could never give you peace"
Hoax
Swift's final track on "Folklore" shares a common feeling and notion heard time and time again: Why is it hard to let go of someone who hurts you?
"Don't want no other shade of blue but you"