Alexandre Vauthier Channels Seductive Luxury to Paris
Alexandre Vauthier flirts with silhouettes in his seductive haute couture collection.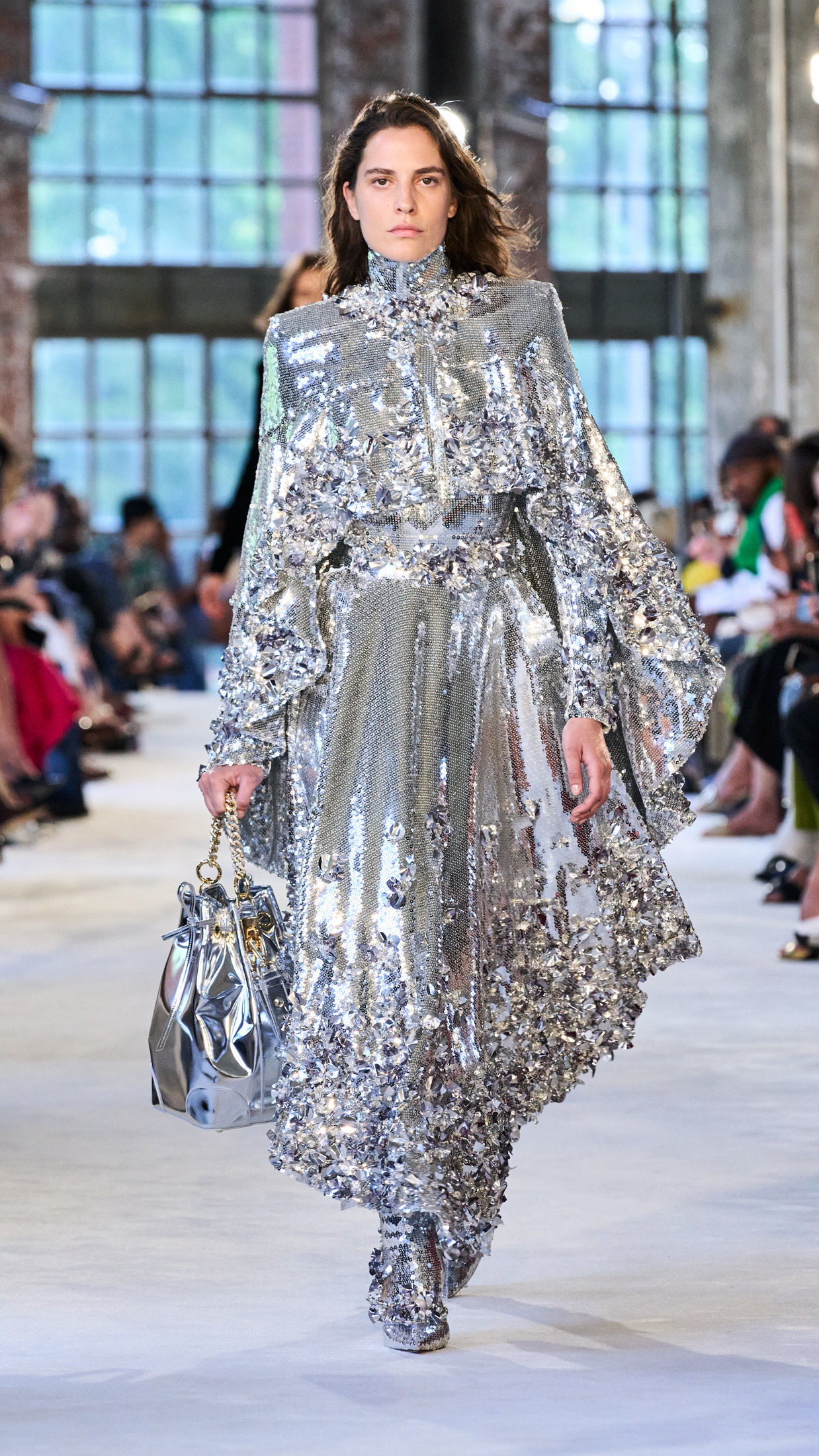 Known for seducing clients and press alike with his luxurious and futuristic fabrics, Alexandre Vauthier is back with yet another spectacular and seductive collection for this fall's Haute Couture season. Vauthier shows his love of maximalism and indulgent excess, tying it in with a luxurious modern take on his signature sensual glamor.
Bass-heavy club music plays and model Akon Changkou opens the show in a dazzling black mesh maxi dress, as metallic fringe carelessly sways on the body. Immediately, we see Vauthier playing with proportions and silhouettes. Stark black whether in soft velvet or playful tulle takes over the runway, with hints of silver and gleaming crystals here and there.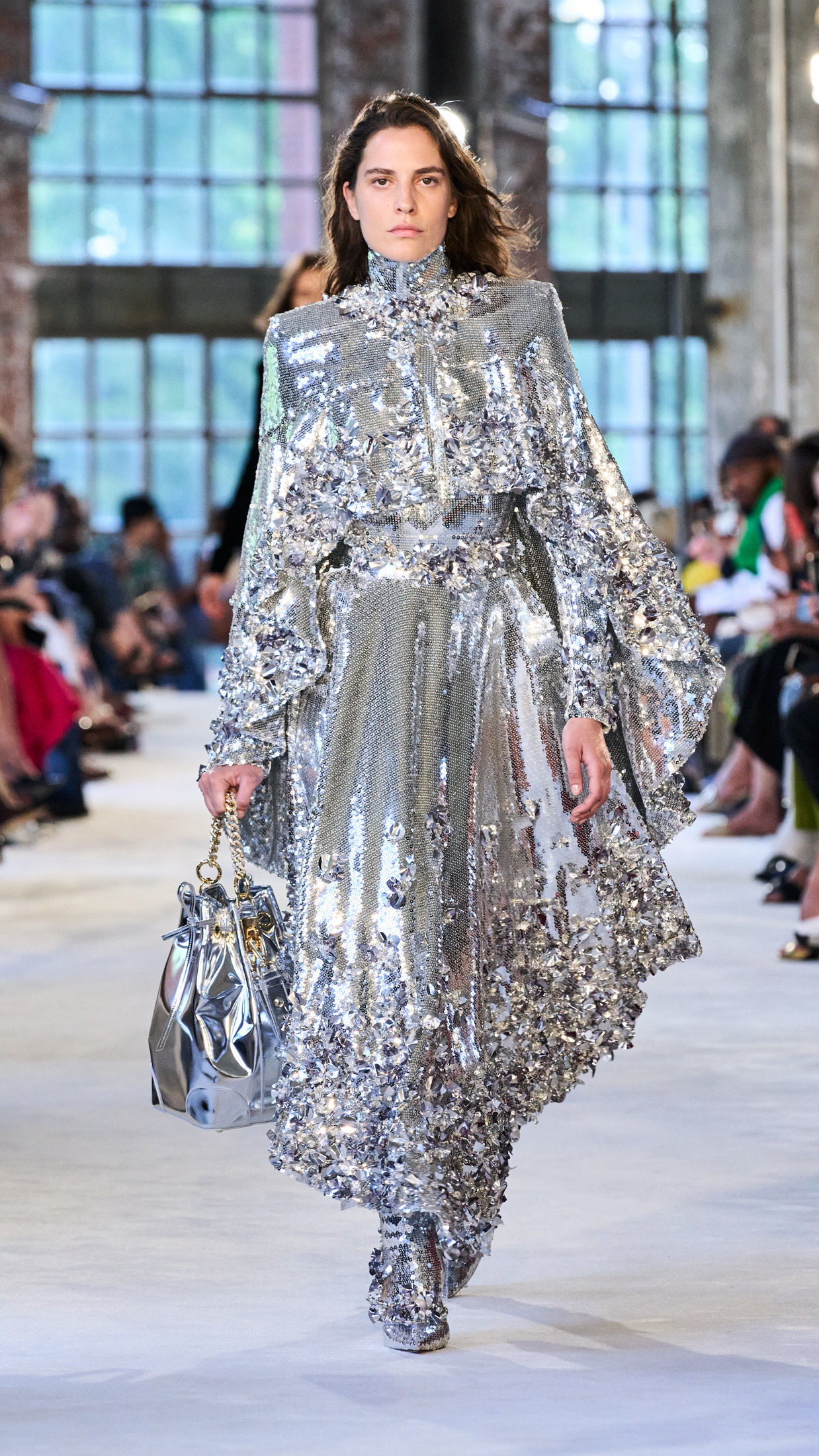 From boxy, oversized coats and blazers to asymmetrical, one-shoulder draped dresses, Vauthier alternates between iconic silhouettes. Body-hugging slinky dresses are followed by a layered, draped dress. Sleek black dresses with shimmering crystal embroidery details are contrasted with an electric blue, oversized coat and a beige long trench coat.
Keeping it simple for accessories, with little to no jewelry to let the dynamic garments do the talking. Models strutted down the catwalk in either sharp, stiletto heels or slouchy boots.
Yet again, Alexandre Vauthier successfully delivers another exhilarating haute couture collection – one that he wanted to present as "extremely radical, very clean, [and] électrique."