Gen V: EMMA CHAMBERLAIN
Get to know the life of a famous Youtuber and Chamberlain's tip on staying authentic amongst the growing fame.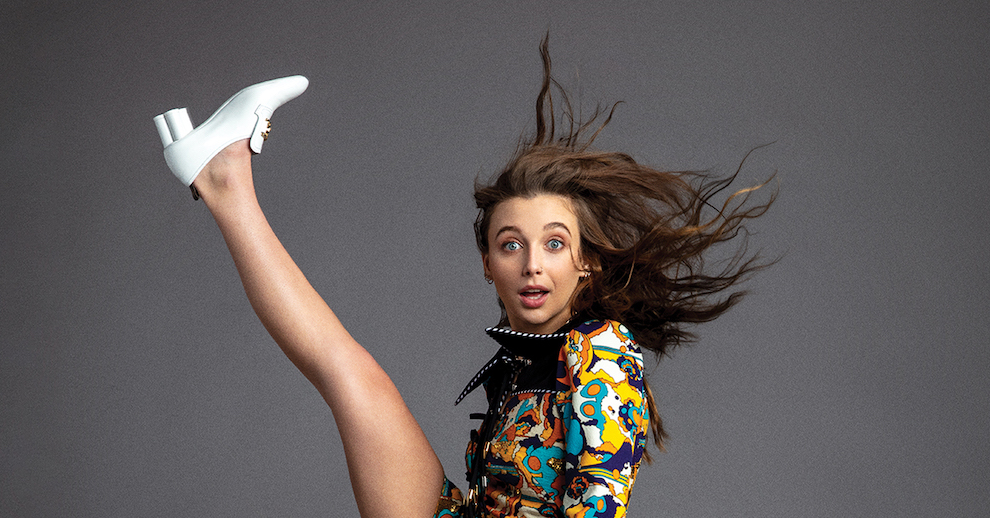 This article appears in the pages of V124: Generation V, available for purchase now at shop.vmagazine.com.
Despite racking up a billion views since joining YouTube at a tender age, Emma Chamberlain is getting used to certain aspects of her highly public life. "[Fans approaching me] while I'm filming has happened a few times, for sure," she says. But adoring fans, fear not—Chamberlain gets the impulse. "Say I see Justin Bieber playing hopscotch, and he's, like, obviously [busy]…I don't care because it's my one chance to meet him," she analogizes. "…OK, now I'm comparing myself to Justin Bieber like a complete asshole." Chamberlain's talent for contriving relatable scenarios has been her calling card as a content creator, her videos primarily focused on mundane daily activities like fetching coffee and cooking dinner. But on-camera authenticity didn't always come naturally; Before her blockbuster channel, she'd launched and abandoned several—think hyperactive dance routines and jejune fashion advice."I don't think anybody needed to see my Abercrombie jeans and sweater, as if every other fifth-grader wasn't wearing the same thing… [But] I was always filming, making videos on my iPad with my cousins…I don't know if it was a narcissistic thing, but it probably was. I'll own it!" recalls the 18-year-old, originally from NorCal suburb San Bruno.
Like many YouTube devotees, she immersed herself in the platform as her dissatisfaction with the IRL grew. "When I started, it was to give myself a positive, productive task. I was going through a super low point, mental health-wise: It was hard for me to get out of bed," she admits. These days, she has an array of reasons to leave bed—from an eponymous specialty coffee brand to a partnership with Louis Vuitton. But to Chamberlain, it's still the little things that count. "I have two best friends, and if I ever moved away from them, I would literally be the loneliest person on the planet," she says."And I have cats, but they can't talk to me.They can only fill some voids."
Emma Chamberlain, YouTuber