Here Is Our Top Valentine's Day 2022 Gifts For Him
From the sneaker enthusiast to the cocktail concocter, here are some gifts that are guaranteed to be used and cherished.
From the sneaker enthusiast to the cocktail concocter, here are some gifts that are guaranteed to be used and cherished.
Valentine's Day is only a few short days away, which means getting something practical yet sentimental for that special someone. Whether spending it on needed essentials or a couple of material splurges, here are our choices in picking the best Valentine's Day gift for the man in your life.
 'The Body Ritual' Set by Nécessaire
This quartet from the personal care company Nécessaire is filled with the essential vitamins and nutrients needed to upkeep healthy skin. The eucalyptus of the body wash is refreshing and light, while serum and lotion are fragrance-free, making this set the perfect gift to help your partner keep their skin glowing.
Shop the set for $80 here.
Purple Knit Fluffy Sweater by Marc Jacob's Heaven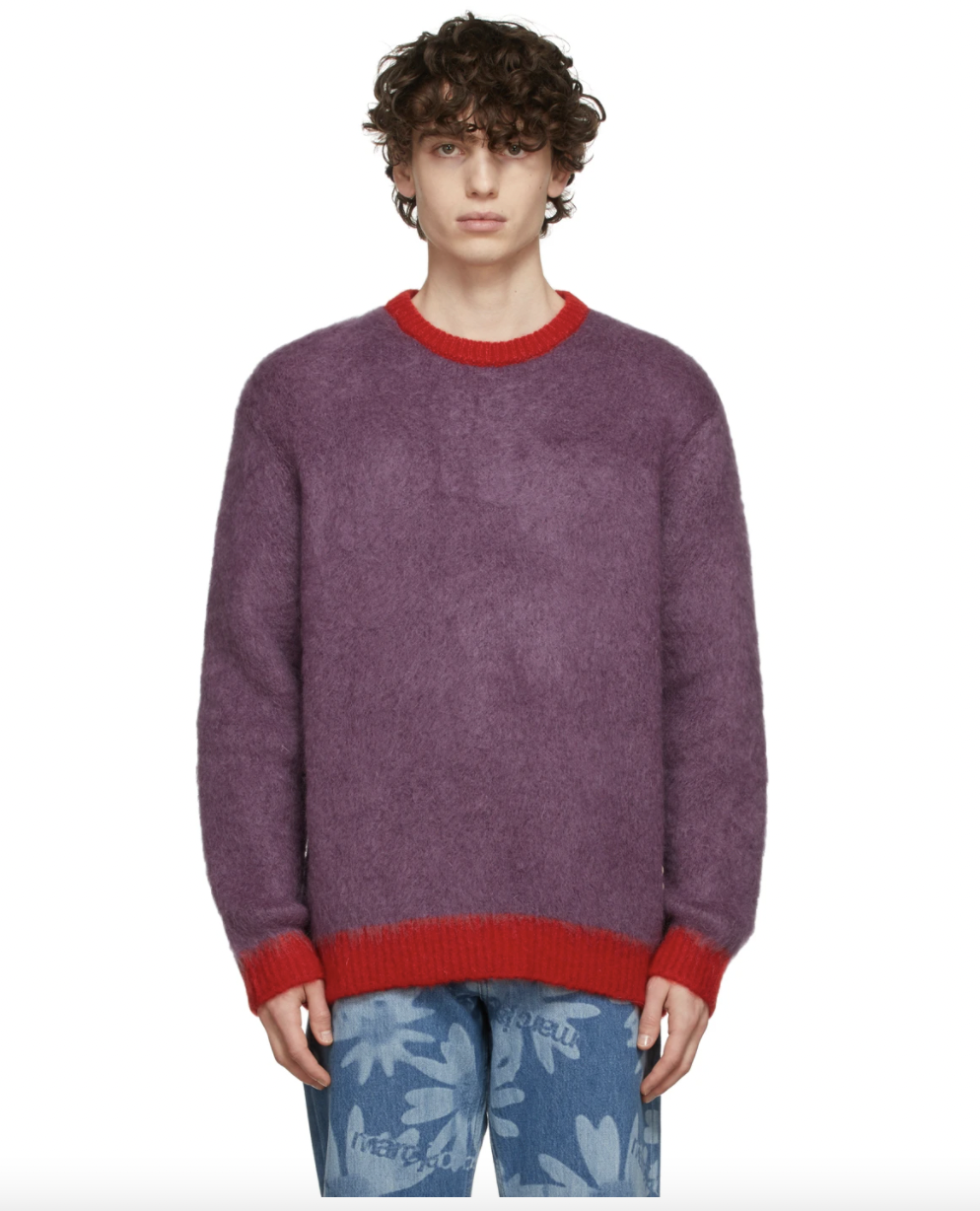 For the valentine that prefers to be cozy, this sweater by Heaven by Marc Jacobs is a perfect match. For a stand-alone outfit statement or a block of layering, the mohair blend is a guarantee for warmth as we continue through the winter.
Shop the sweater for $275 here.
For the valentine, which may be a streetwear enthusiast, Suicoke is definitely on his list of grails. The cult Japanese brand slip-on sneaker is a fresh addition to any valentine's outfit and gives enough comfort to make it an everyday sneaker.
Shop the shoes for $280 here
'Oud' by Maison Francis Kurkdjian
From the Parisian luxury perfumer who created Baccarat Rouge, this Eau de parfum by Francis Kurkdijan builds upon Oud wood from Laos and a combination of woody and spicy notes. Capturing an essence of sensuality through blends of cedar and patchouli with top notes of saffron, it is a perfect scent to inspire your valentine.
Shop the fragrance here, starting at $205 here.
Logo Ring by Maison Margiela
Maison Margiela's Replica fragrance may have been an obvious choice for this list, but the Parisian maison's silver logo ring can bring a more special sentiment for your valentine's gift.
Shop the ring for $380 here.
MCM 'M' Pup Card Case in Color Splash Logo Leather
A new mascot has arrived for MCM (the adorable M Pup to be exact!) and the chic little French Bulldog is making its way across the brand's offerings—such as this sleek, compact card case (perfect for the guy on the go who wants to stay organized in style)
Shop the wallet for $200 here.
Sennheiser PXC 550-II Bluetooth® Over-Ear Noise Canceling Headphones 
It's the year of the over-ear headphones! These noise-canceling headphones are a great Valentine's gift for an advanced (or even casual) music listener with premium sound quality and over 30 hours of battery life.
Shop the headphones for $349.95 here.
The Mason Horse Bit Loafer, Bark Mohawk by Blackstock & Weber
These loafers by Blackstock and Weber are match-made in heaven for the sophisticated Valentine. With the Brooklyn-based label's eccentric twist of the historically "preppy" loafer, this pair will easily become essential in his closet. 
Shop the loafers for $345 here.
The Cocktail Codex by Death & Co
If he's into theory and cocktails, The Cocktail Codex is a perfect introduction to the science of mixology and the approach to mastering cocktails. Only having recipes for six cocktails (old-fashioned, martini, daiquiri, sidecar, whisky highball, and flip), once he understands the story and basis of each drink, it can be a gift enjoyed by both him and you.
Shop the book for $40 here.