HEROES: Shirley Manson
The frontwoman of Iconic rock band Garbage blazes back with new album "No Gods No Masters"
The frontwoman of Iconic rock band Garbage blazes back with new album "No Gods No Masters"
This article appears in the pages of V130: Supernova Summer, available for purchase now at shop.vmagazine.com.
"There are a million and one things I'm enraged by," Shirley Manson says over the phone from Los Angeles.
This isn't a surprise. The Scottish frontwoman of the '90s-established rock band Garbage has always been unrelenting and unapologetic about her views during her career, from LGBTQA+ rights to slut-shaming, and even the music industry itself. That career has garnered Manson and her bandmates seven Grammy nominations over the years, perhaps most memorably for their feminist, hard-hitting, no-bullshit anthem "Stupid Girl," in 1995.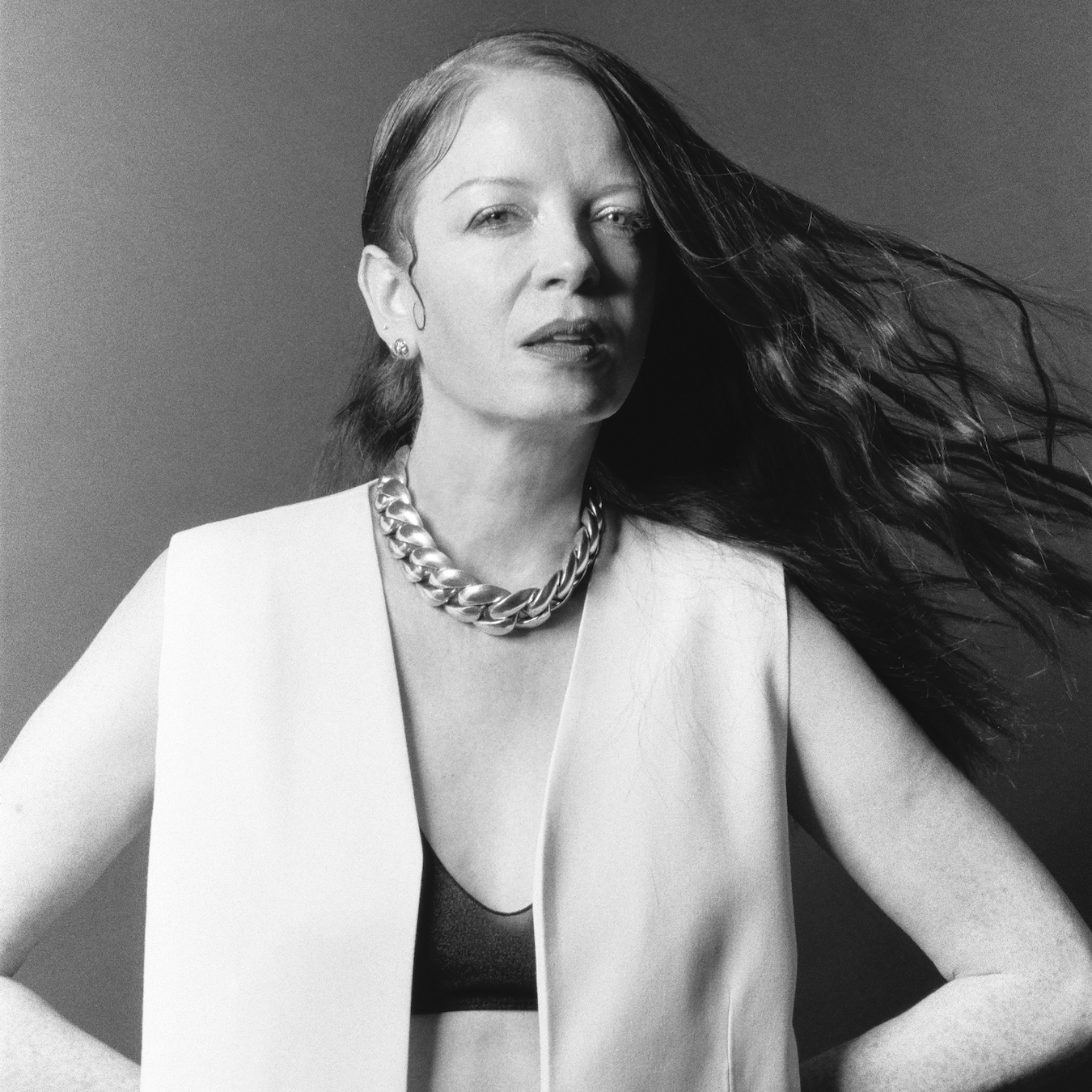 Manson is calling on March 29, which marked the start of Derek Chauvin's trial for the murder of George Floyd. "On the day that the policeman murdered him...that phone taping will never leave me, ever," she says.
Manson's outrage over anti-Black racism in America inspired the emotional song "Waiting for God" off of the band's triumphant seventh album, No Gods No Masters. Her renewed political fire stems not only from what she's seen while living in the U.S., but human rights atrocities the world over. During a trip to Santiago a few years back, she was shocked by the Chilean government's violent treatment of its own people. Visiting Poland, she heard painful stories of "women being prosecuted and put in jail for having miscarriages," she recalls. "[It] sent me off into the stratosphere."
On No Gods No Masters, "it felt good to voice my rejection of the status quo," Manson says. "I don't want to be a part of 'that' system. I am offended by it. It's at odds with my morality. It's at odds with how I was raised as a child. It's at odds with every fiber of my being."
That said, Manson's tone is far from monotonous anger. The phone call is punctuated with moments of her boisterous laugh, which is as infectious and appealing as her words of disdain. The new album also has tracks like the introspective "Uncomfortably Me," a more personal and vulnerable look at being cramped in one's own skin, or "Anonymous XXX," which explores the highs and lows of casual sex with strangers. There's even "The Creeps," which recounts a true story about Manson driving through Los Angeles after getting dropped by an old record label and seeing a poster of herself being sold on the street at a garage sale "for something like 15 bucks."
Despite the album's take-no-prisoners tone, Manson also feels a certain sense of optimism about the future, and particularly today's youth. "I do find it thrilling to see what young people have done with their phones," she says with genuine awe. "Culture is still evolving, no matter what. Despite everything, the human will continue to evolve. I think that's an incredibly encouraging concept."
When asked if she found herself to be adaptable amidst the wreckage of 2020, Manson summons yet again her hearty laugh. "No, I've not been," she says. "But we did get the record finished, so I guess we did something right...It feels like a bit of a miracle." 
No Gods No Masters is out now! 
Credits:
Makeup Phoebe Seligman (Atelier Management) 
Hair Amber Duarte (Atelier Management) 
Photo assistant Bryce Anderson 
Location Pepper Studio