Heroes: Tracey Mills
The mastermind behind Y2K's cult brands is tailoring fashion's future
The mastermind behind Y2K's cult brands is tailoring fashion's future
This feature appears in VMAN 48, now available for purchase!
The early 2000s saw a slew of styles that have since defined the era: rhinestone-studded baby tees and low-rise jeans–but, perhaps, the most iconic of them all were those Von Dutch trucker hats. Known affectionately as "the uniform" by Paris Hilton, Von Dutch came to define the turn of the millennium and all the excitement and anxiety that came with the technology revolution. But what's most intriguing about the craze that surrounded Von Dutch is that its success was largely influenced by a young 23-year-old–one whose identity was relatively unknown. Today, the genius credited with cementing Von Dutch's pop culture status is Tracey Mills. He catapulted the Americana brand to the realm of celebrities, stirring up buzz and creating hype like never seen before. The young entrepreneur forged personal relationships with celebrities, working symbiotically with them instead of their managers or press teams. "It wasn't work for me, I enjoyed bringing something to the table," Mills says from his home in Los Angeles.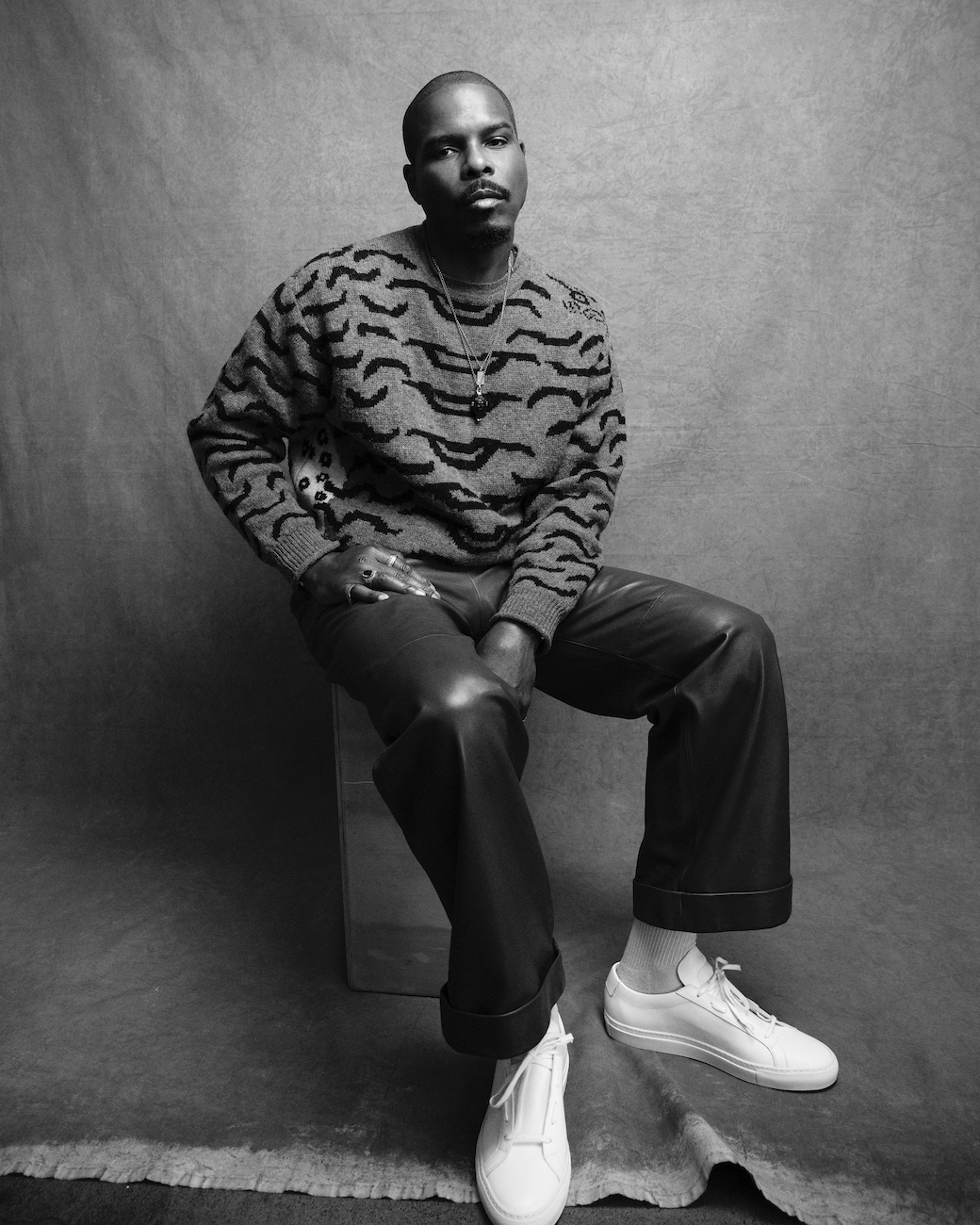 Even then, Mills was an unmistakable figure everywhere he went, cultivating an air of hauteur in streetwear (he favored velour tracksuits, basketball snapbacks and a good pair of jeans). But, he shares that he was more interested in basketball and following in his Cleveland Cavaliers brother's footsteps than a career in fashion. Regardless, he shares he always had an interest in panning for fashion gold, industry valuables no one had uncovered yet. Mills first encountered Von Dutch while hanging out with his cousin Breyon, who was wearing a pair of denim with "dope patchwork" on the back of it. "The community that I come from, we're always trying to find a new thing and be the first one," he elaborates. "So it was like I discovered gold." At the time, he was working at his brother's custom car company, 310 Motoring, and it was there where he developed relationships with many of his brother's famous friends. Over debates about spot or clear coat paint jobs, he shared his affection for Von Dutch and if it piqued their interest, brought them to Von Dutch's L.A. flagship (so frequently, the store associates knew him by name).
Eventually, he caught the attention of Christian Audigier, the then-creative director of Von Dutch. The French designer offered Mills the VP of marketing position for the brand (and the pair formed a partnership and friendship that lasted until the designer's death in 2015). After Von Dutch, Mills followed Audigier to Ed Hardy where he established the brand as another emblem of Y2K. At a time when the industry was mostly white and notoriously elitist, Mills was the rare Black creative at the top of their field. Instead of being discouraged by the status quo, he broke down barriers and carved a space for himself and other Black voices. As one of the most influential voices in fashion, Mills shares that he sees personal style as a kind of religion, and considers it essential to practice what he preached. It was this combination of enviable style and personable nature that drew celebrities and designers alike to his realm. "He has," as Kanye West said in a 2016 interview, "the rare ability to talk to us and understand us and it's genuine."
But Kanye isn't the only industry heavyweight who's gravitated to the compelling magnetism that is Tracey Mills. In 2019, Mills worked with Rihanna on her first Fenty collection and just this year, he collaborated with Jason of Beverly Hills, the jeweler behind those NBA Championships rings, to create The Trust Bracelet. But that's not the only initiative he's working on. This winter, he founded Destroy the Box, a clothing brand that emboldens wearers to live outside the norm.
And with these new initiatives, we are reminded that whether he's collaborating with a large team or running a project all on his own, there's only one Tracey Mills. And perhaps, he didn't "discover gold" in Von Dutch, so much as he transformed it into the valuable it is today.
This feature appears in VMAN 48, now available for purchase!
Credits:
Grooming Joanna Simkin (The Wall Group)