Karol G introduces A New Era in Her Newly Released Third Studio Album
KG0516 is a cohesive mashup of genres and visuals.
KG0516 is a cohesive mashup of genres and visuals.
The reinvention of a longtime musician often comes along with the abandonment of their former image and, much to fan's dismay, losing touch with their roots. But not for Karol G.
Today, the Latin pop superstar drops her latest album, KG0516 with a brand new aesthetic and sound to boot. This fresh release showcases Karol's artistic versatility and musical prowess as she weaves between genres across the 16-song tracklist. Karol sticks true to her Reggaeton roots all the while incorporating ass-shaking beats of Pop, Country, Bachata and more in her most sonically diverse record yet. 
For her third studio album, Colombiana became more involved than ever in each step of production. KG0516 marks her debut as a producer alongside longtime collaborator, Ovy On The Drums, as well as her first record in which she co-wrote each and every track. The singer did not skimp out on exciting musical collaborations, too. The star-studded lineup of collaborators includes J Balvin, Anuel AA, Nicky Minaj, Ozuna, Nicky Jam, Ludacris, and Wisin & Yandel among others, producing a fusion of genre-bending sounds as unique as her new era.
At first glance, the album title might be a headscratcher. Is it a password? An old MSN email address? In actuality, the story behind the title is interesting and quite frankly, endearing. The string of letters and numbers follows the format of a flight number: KG obviously being an acronym for Karol G and 0516 acting as a nod to the start of her career. May 16, 2006 — the date of her first record deal and the kickoff of an icon.
"This album represents the evolution of Carolina as a person and Karol G as an artist. This is a flight I want to invite all my fans on to join me on my musical journey, where each song represents a connecting flight that takes you to a new place," expressed the singer. "I experimented a lot with different sounds, genres and unique vibes. It's definitely something that hasn't been heard before from me and the songs are all a representation of who I am today as a person and an artist."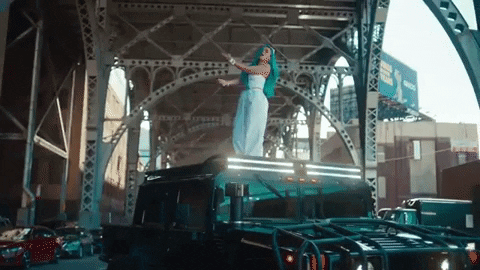 Hot tracks include "EL MAKINON", accompanied with a new music video which sees Karol take to the streets of New York City, "200 Copas", offering a more stripped-back acoustic sound, and of course, her record-breaking singles of "Tusa" with Nicki Minaj and "BICHOTA".
Stream Karol G's latest album, KG0516, out now.