Loewe Opens the New Year with the Return of the Bunny Ears
The bunny ears are back as Loewe re-imagines their leather classic for the new year
The bunny ears are back as Loewe re-imagines their leather classic for the new year
Loewe's iconic bunny bags have always been a house classic, therefore it comes as no surprise that they are taking it a step further with the release of The Year of the Rabbit capsule, including bags, ready-to-wear, and charms. In celebration of the new year, Loewe has re-designed their classic leather bunny in honoring the cultural tradition of the festive 'knot,' signifying human connection and good fortune among Asian cultures. Introduced by actor and Loewe global brand ambassador Tang Wei, the unique and heart-warming campaign, released on January 5th, reveals the importance of community and craft, highlighting the rabbits' symbol of peace, prosperity, and longevity to guide this new year. 
Loewe's capsule collection showcases their classic bunny ears in a knot to symbolize the knot's cultural tradition designed on their leather Bunny bags, Baskets, Hammocks, and Pocket Bags. From baskets to leather clutches, Loewe has been well-known for their three-dimensional animals, this year being no different as the rabbit becomes the house's new year staple. 
To match the serenity and softness symbolized by the rabbit, the capsule draws on warm colors such as peach bloom, ghost, and dark yellow in addition to offering bags made of fluffy shearling and shearling pom-pom tails for additional softness.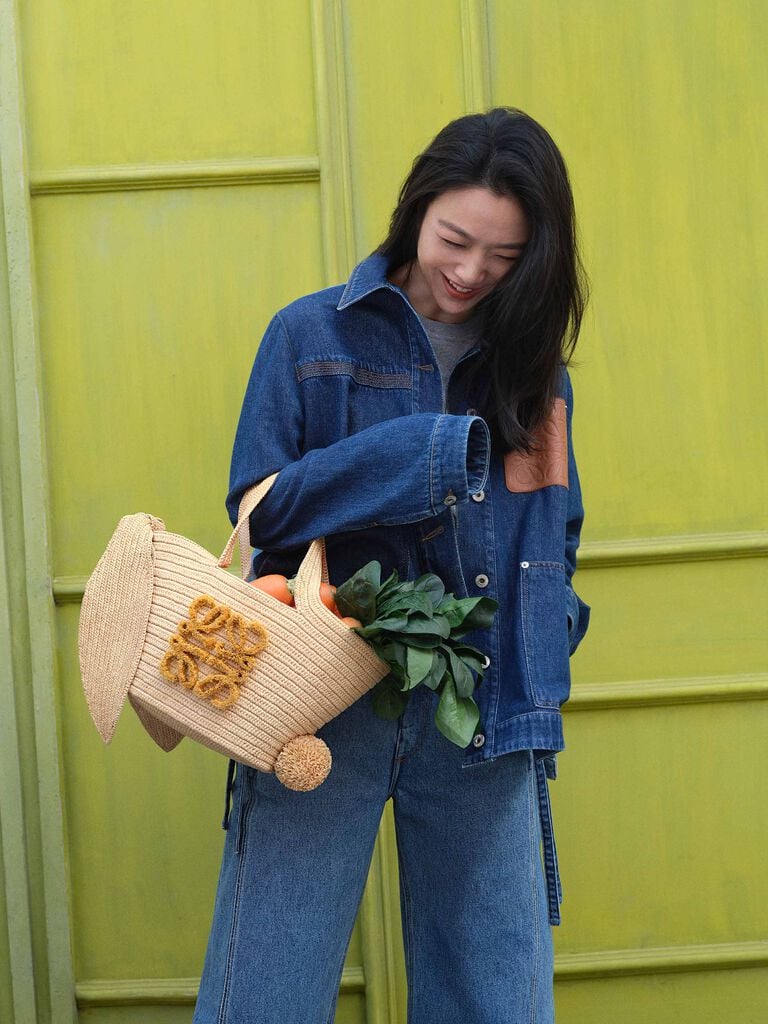 As emphasized in their campaign, the craftsmanship on each of the bags is clearly visible throughout the collection due to the attention to detail on each piece, and the same applies to the ready-to-wear pieces and accessories, including t-shirts and sweaters. The pattern on most of the clothing comes from an outline of the leather bunny ears tied in a knot, whilst the accessories are based on the shearling bunny and bunny tail. Both Loewe's ready-to-wear and accessories from this capsule encompass the ongoing themes present in the year of the rabbit.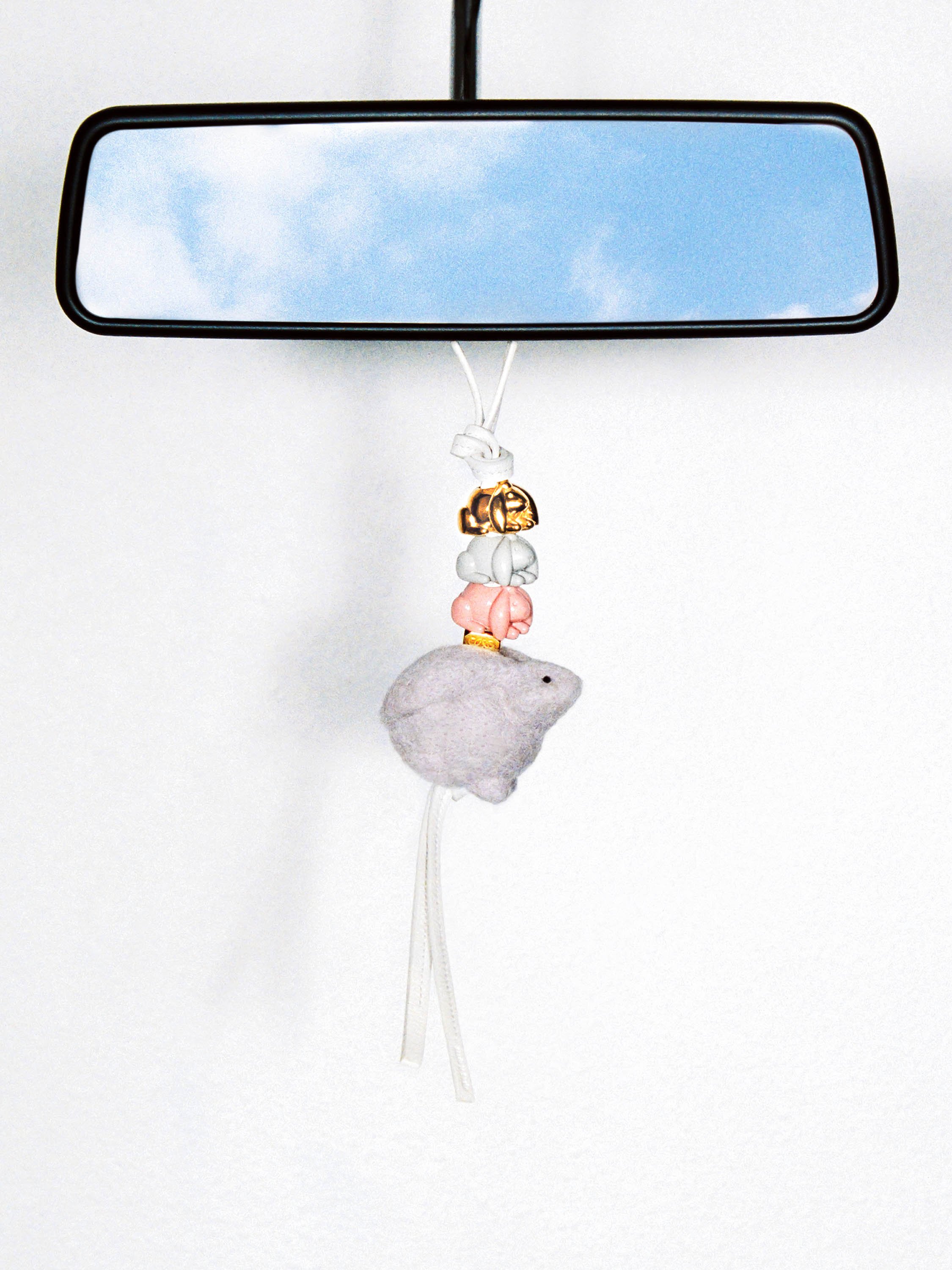 Credits: Images courtesy of: Loewe