Louis Vuitton Opens Savoir-Faire Studio on Shelter Island
An extravagant night of shopping, yachting, and dancing with Louis Vuitton.
An extravagant night of shopping, yachting, and dancing with Louis Vuitton.
Welcome to Louis Vuitton's specially curated savoir-faire studio on Shelter Island, dedicated to the Maison's most exclusive collections. The studio is continuing Louis Vuitton's global tradition of showcasing the Maison's savoir-faire and craftsmanship in notable global spaces. Recent presentations in the US have taken place in Atlanta, Los Angeles, and Miami; and now it has made its way to New York. This year, the French luxury fashion house invites guests to an exceptionally private residence located on the secluded island town near the Eastern end of Long Island.
While the opening was on July 28th, the highly curated selection will be on view by appointment only at an exceptional private residence through August 7th. The presentation focuses on offerings that spotlight the Maison's legendary heritage and craftsmanship, including exotic creations, Objects Nomades furniture and decor, specialty hard-sided and trunk pieces, made-to-order pieces, and fine watches and jewelry.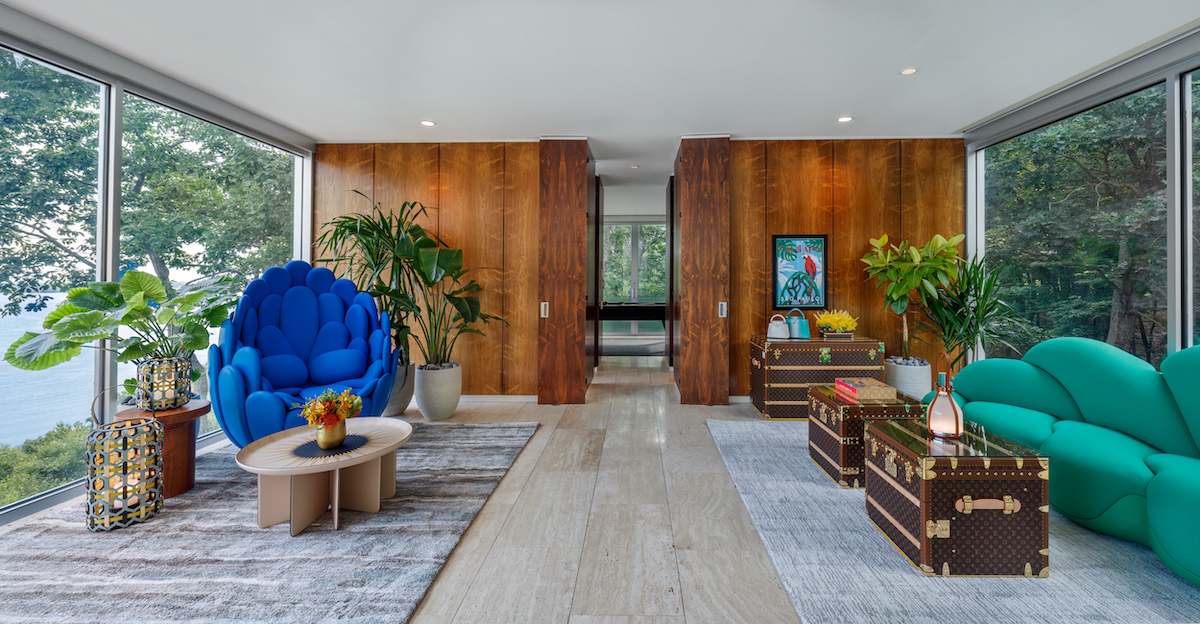 The remarkable modernist residence showcases signature Louis Vuitton bags as well including Capucines, Petite Malles, and Twists in rare variations with exotic leathers and finishes. Sumptuous jewelry and dazzling watches will also be on exhibit as well. 
A complete suite of Objets Nomades, Louis Vuitton's furniture and décor collection created as a collaboration between the Maison's expert artisans and world-renowned designers will be on view throughout the studio including pieces designed by the Campana Brothers, India Madhavi, Marcel Wanders Studio, and Raw Edges.
To celebrate the savoir-faire studio, Louis Vuitton also hosted an exclusive opening event at the Sag Harbor outpost of Le Bilboquet. And if the two-part exclusive event wasn't enough, there was also a dedicated yacht to transport clients between the studio residence and the Bilboquet. Featuring exclusive DJ sets by Romy and Michael Bachman, guests were free to roam around the restaurant and dance the night away. 
Credits: All images courtesy of Louis Vuitton