Rick Owens and Dr. Martens Launch First Collab, At Last
The two grunge icons have finally joined forces in a two-part collection. 
For decades, Dr. Martens' distinct boots have been the go-to footwear choice of alternative groups worldwide. So it's only natural that the legendary brand would join forces with non-confirmative fashion icon Rick Owens – a collab that is finally coming alive this year.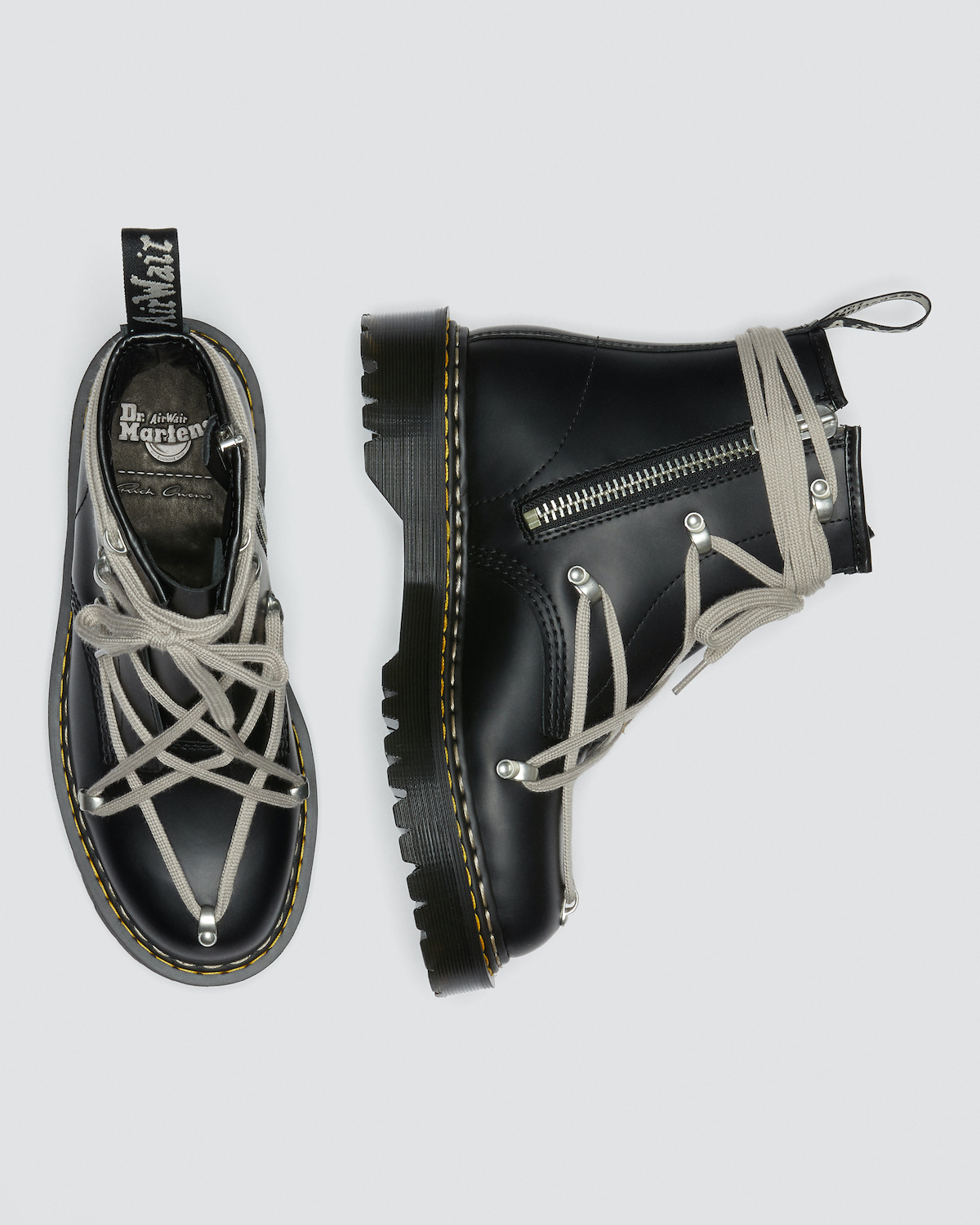 Described by Dr. Martens as one of their "boldest collaborations to date," the partnership will come as a two-part collection, with the first drop in March and a second in May. The first design channels Owens' underground aesthetic in the classic 1460 Bex platform sole boot, now presented with his signature star-shaped lacing structure that is reminiscent of rope bondage techniques.
The boot comes in black smooth leather and features zipper details and a double-height Bex sole, finished with Dr. Martens' familiar taupe and yellow double stitching. It also comes with an additional pair of black laces. 
The British footwear brand, which was initially a utilitarian option for workers, saw a surge in popularity in the 1990s as it was adopted by underground cultures, especially with the rise of grunge, which coincided with Owens' ascent as well. The designer became known for "glunge" creations that translated glamour and grunge references into unique garments. 
"Coming full circle to partner with Dr. Martens 40 years later leads me to lacing them with pearl-colored cotton laces in a geometric pattern that I use often as a symbol of our eternal collective search for rational order," Owens said in a press statement. "Signs of hope and an affectionate blessing on the perpetual recklessness of youth."
The collection will be officially available starting March, 20 on DrMartens.com and RickOwens.eu.