Spring Sweatshirts to Work From Home In
WFH has never looked so cozy.
Work from home isn't a new concept to many of us, but the longer we do it, the more we want to feel like we're not. Sometimes, getting dressed head-to-toe is the move; sometimes, taking advantage of the cozy home setting and donning sweats on top and pajamas on the bottom is the way to go. With a comfy yet chic and stylish sweatshirt, you can get the best of both worlds, dressing up while staying in. Read on to see our top 7 picks for work from home sweatshirts this spring.
1. Nike Sportswear Fleece Crewneck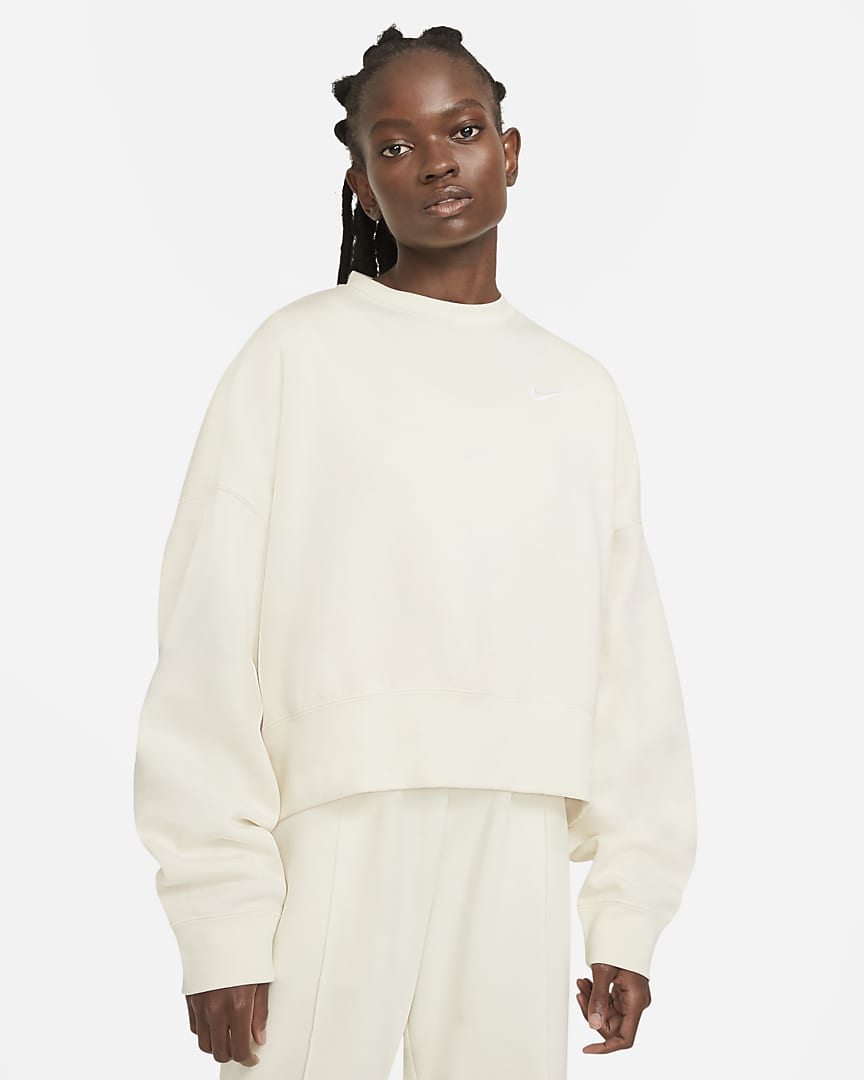 With Nike's soft, heavyweight fleece, this essential cropped sweatshirt will have you feeling like you're wrapped in a blanket your entire workday. Minimalistic and simple to style, this casual, easy look is versatile and cozy.
Shop the Nike Sportswear Essential Fleece Crew for $60 here.
2. RicherPoorer Recycled Fleece Sweatshirt
This classic fit sweatshirt is good for your work day and your conscience—super environmentally friendly, each one saves approximately 40 plastic bottles from landfills, so you can look cute and be productive while feeling great. Who said saving the world had to be a full-time hustle?
Shop the RicherPoorer Recycled Fleece Sweatshirt for $72 here.
3. Wilfred Free Fleece 1/2 Zip Sweatshirt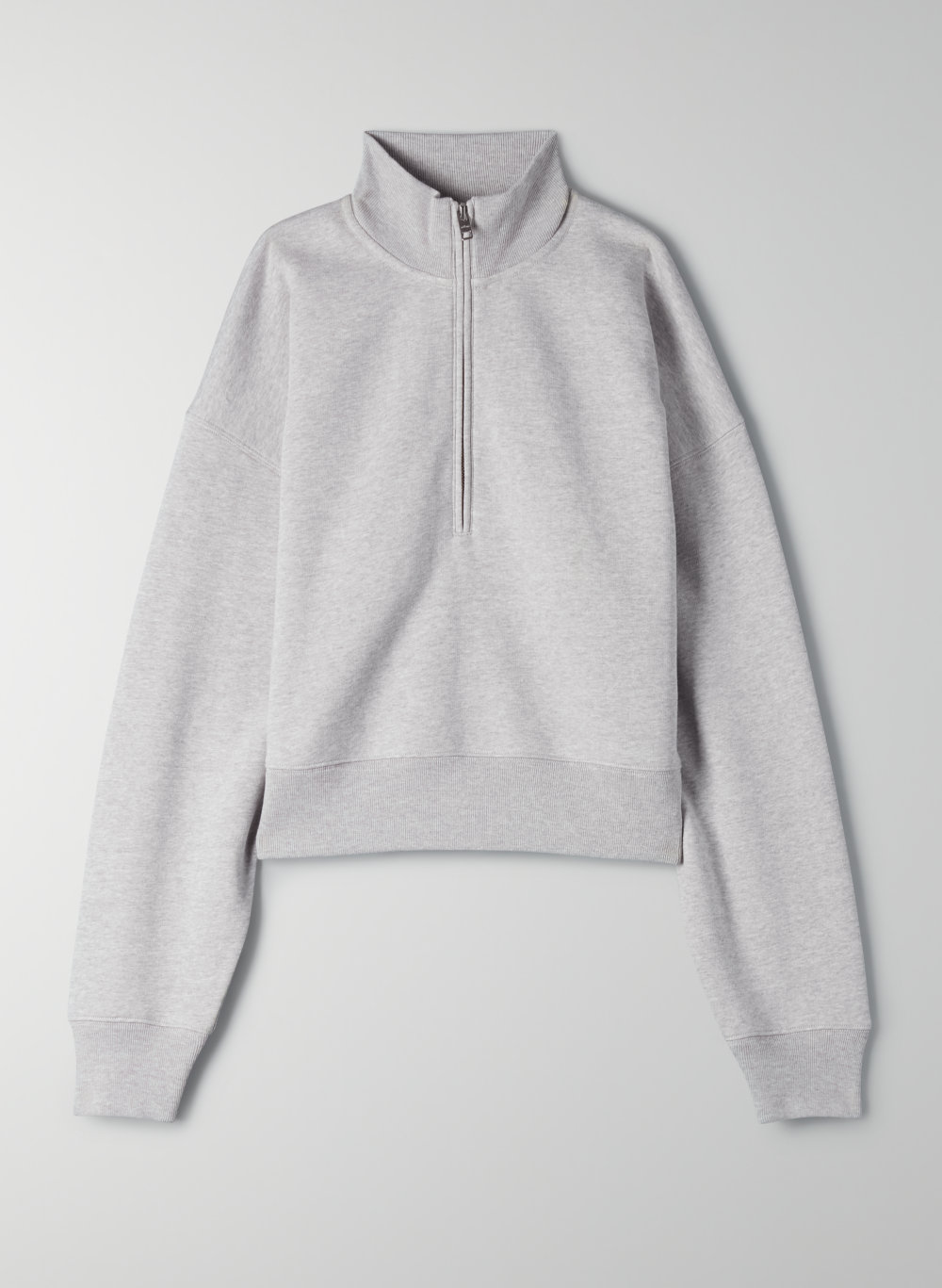 Trendy yet timeless, this organic half-zip mock neck sweatshirt is deliciously boxy and delightfully cozy. With a washed-down look and soft feel plus a silver zipper detailing, working from home has never felt so much like going out.
Shop the Wilfred Free Fleece for $88 here.
4. GANNI Isoli Dropped Shoulder Sweatshirt
GANNI brings relaxation vibes to the workplace with this baby pink pullover sweatshirt featuring the iconic smiley face graphic. Made from a 100% recycled blend, its soft as can be, and with a slightly cropped fit and wide hems, this'll likely become your springtime work uniform.
Shop the GANNI Isoli Sweatshirt for $185 here.
5. Acne Studios Crew Neck Sweatshirt
Made with organic cotton and structured with ribbed details and a face logo patch, Acne Studios makes working from home comfier than ever. In pale pink, black or grey, there's no doubt you'll be the most comfy (and stylish!) mini screen in your Zoom meetings with this sweatshirt.
Shop the Acne Studios Crew Neck Sweatshirt for $240 here.
6. Isabel Marant Mansel Sweatshirt
Isabel Marant toys with playful WFH attire with this pink hoodie emblazoned with a casual logo. With thick drawstrings, a roomie hood and a sizable front pocket, this hoodie is truly an added benefit to your employment.
Shop the Isabel Marant Mansel Sweatshirt for $345 here.
7. Loewe Oversized Asymmetric Sweatshirt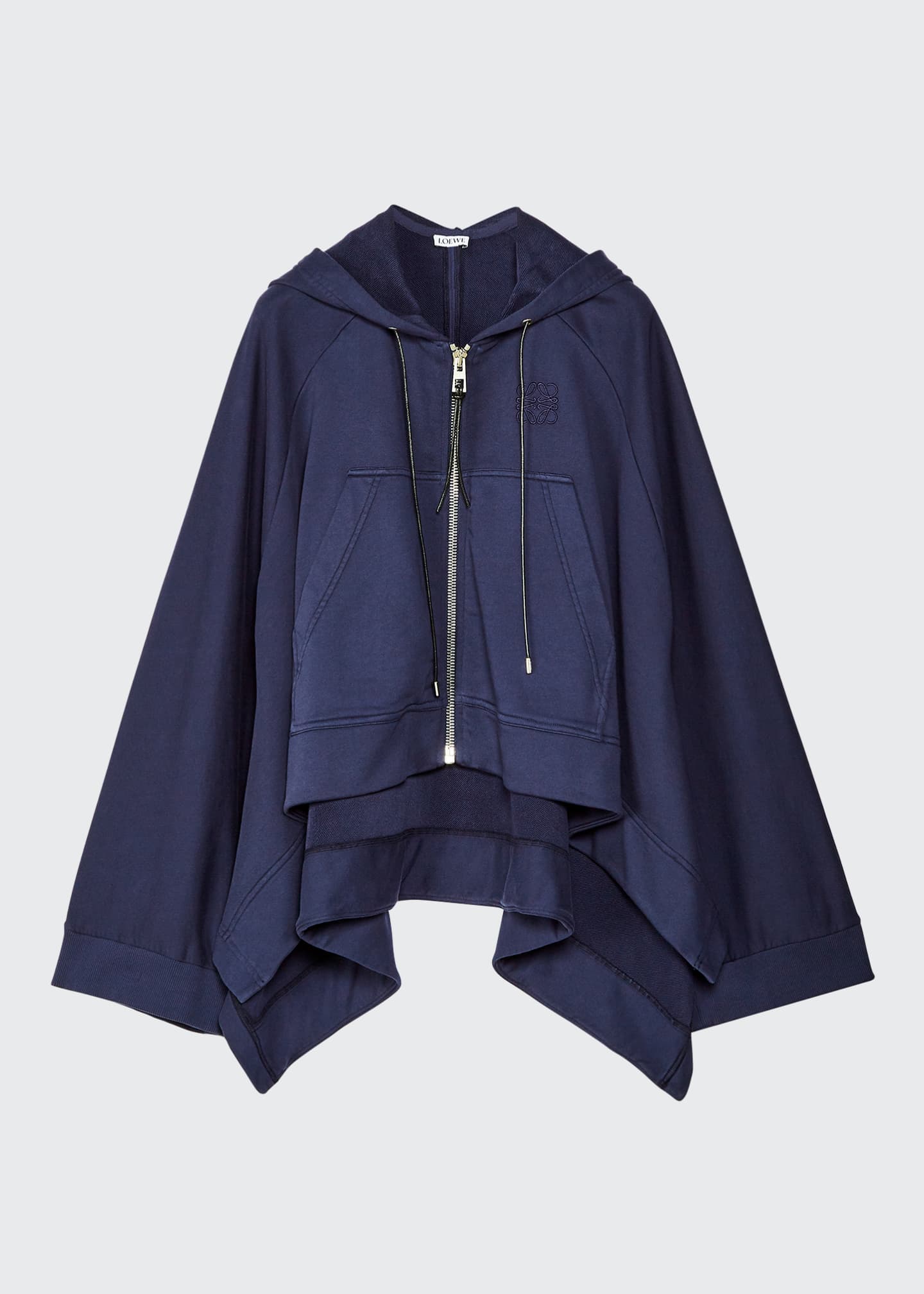 If you miss dressing up in your best work outfit to power through the day, this is the sweatshirt for you. Avant garde to the very core, this restructured, asymmetric sweatshirt with a zip front and flowing, billowing silhouette makes working from home easier than ever.
Shop the Loewe Oversized Asymmetric Sweatshirt fo $890 here.