The Coolest Jewelry Essentials for The V Man
From cufflinks to signet rings, these are the key to modern accessorizing.
Accessorizing is an art—picking the perfect glimmer of silver to finalize an outfit, using a leather cuff to dress up a casual look or adding the finishing touch to elegant armor with the right cufflinks is a sensible skill, one which results in a neatly put together look, neither too flashy nor too plain.
In the world of men's jewelry, options are plentiful and as coveted as they are abundant; edgy, sleek and cool, they're an instrument to show your personality and aptitude for style beyond clothes. If you're looking for the perfect staple or statement pieces to add to your jewelry collection, read on—below, we're sharing 8 jewelry must haves, unique and bold for the V Man.
Stud Earrings by Vivienne Westwood
Gunmetal tones offset with a single green opal and a sleek orb shape make these studs high-key fashionable without being too flashy. The perfect everyday accessory, they're cool and casual, finishing off a look with just the right amount of opulence.
Shop the Isabella Single Stud for $110 at VivienneWestwood.com.
Crystal Pendant Necklace by Alexander McQueen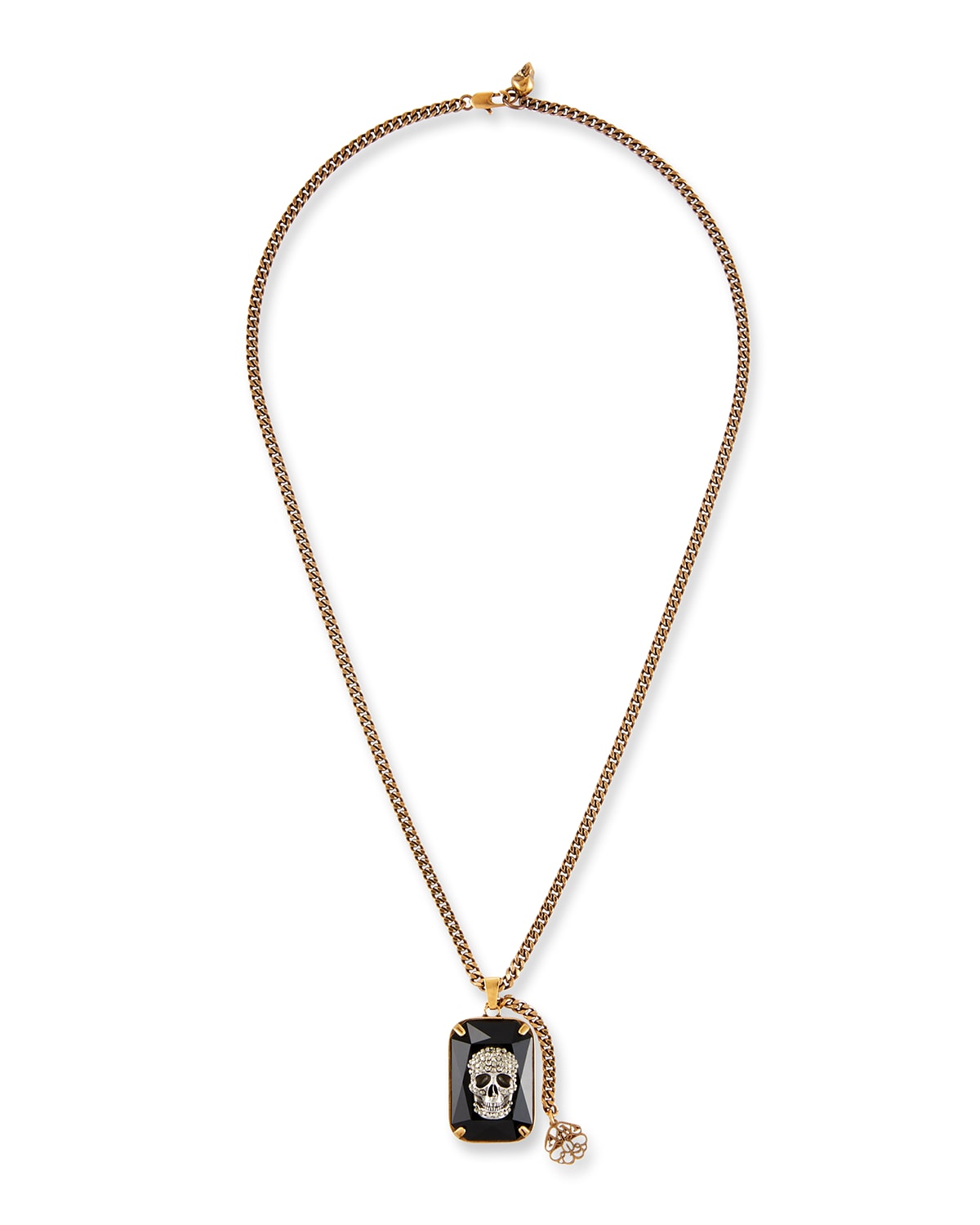 This Italian-made necklace is gorgeously crafted with antiqued brass hardware and an Alexander McQueen Swarovski crystal skull pendant. It's bold yet classy, seamlessly merging the masculinity and romance of the contemporary man.
Shop the Alexander McQueen Swarovski Crystal Skull Necklace for $390 at BergdorfGoodman.com.
Silver Ring by Gucci
The GucciGhost ring in silver plays with the skull motif yet again, this time engraving it into a sterling silver band. The perfect accessory to sit on your fingers, the ring can be paired with absolutely any look for a dash of mystery and modernity.
Shop the GucciGhost Silver Ring for $235 at Gucci.com.
Silver Hoop Earrings by Balenciaga
When you're in the mood for something a little bit louder than studs, mini hoop earrings are the way to go. Molded with the Balenciaga logo and adorned with silver ridges, these mini hoop earrings are essential hardware to frame your face.
Shop the Balenciaga Force Striped Earrings for $550 at Balenciaga.com.
Leather and Metal Bracelet by Saint Laurent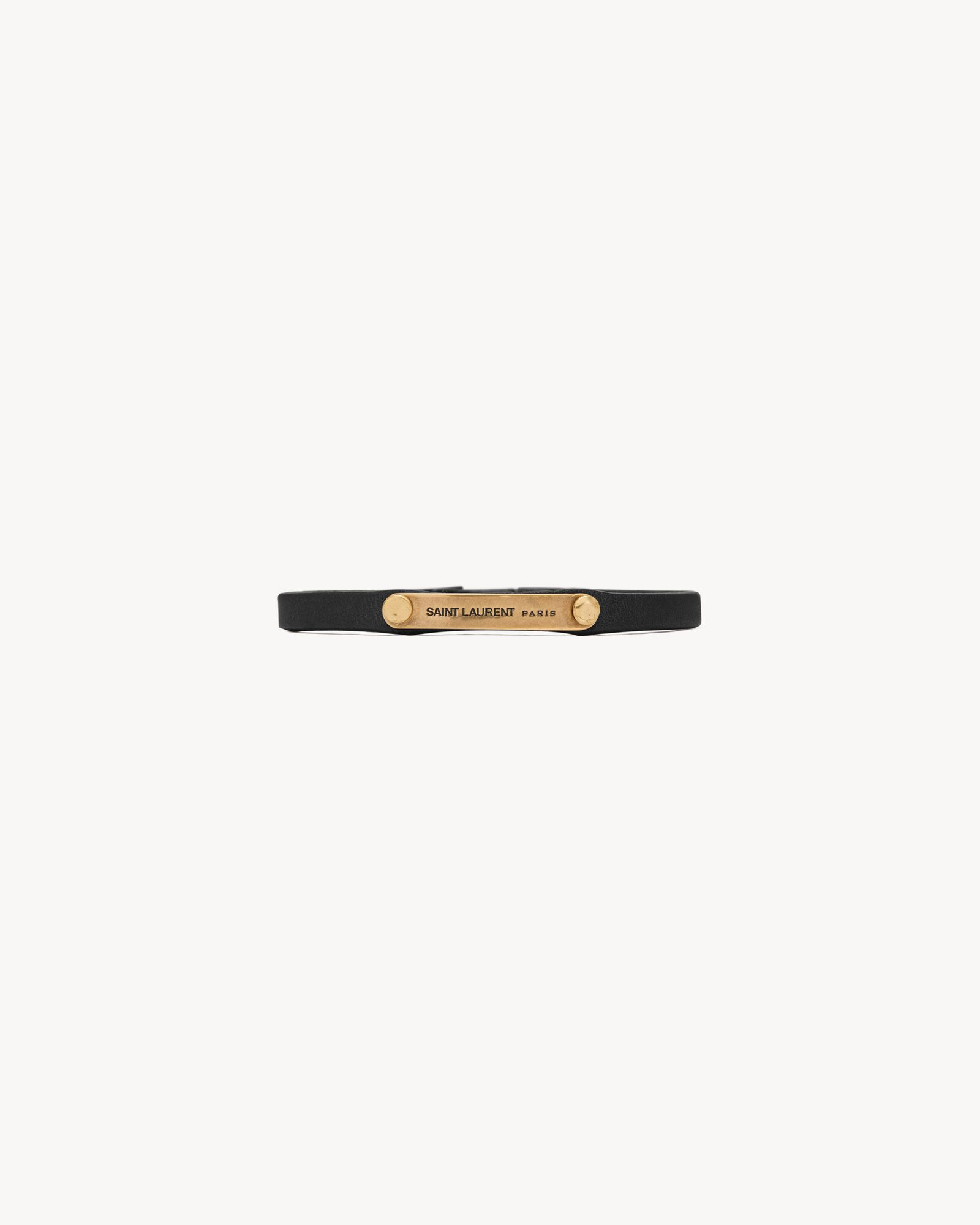 For a simple yet effective way to incorporate jewelry into your outfit, there's no going wrong with a leather bracelet. Made of 100% calfskin leather, this smooth leather band features a metal plaque engraved with the Saint Laurent logo, the juxtaposition between earthy and opulent.
Shop the Saint Laurent ID Plaque Bracelet for $195 at YSL.com.
Monogram Signet Ring by Louis Vuitton
Signet rings are the defining feature of the modern gentleman, but can just as easily be paired with casual looks to elevate the everyday lifestyle. Engraved with a monogram LV pattern and Louis Vuitton signature, this silver ring with a shiny finish gives a strong, manly finish to any outfit.
Shop the Monogram Signet Ring for $445 at LouisVuitton.com.
Cufflinks by Dior
Dior's Oblique Cufflinks finish off any look impeccably, combining timeless, engraved details with a modern shape for enduring style. With the Dior motif and a squared shape, these cufflinks are the ideal final touch to looking and feeling your absolute best.
Shop the Dior Oblique Cufflinks for $610 at Dior.com.
Silver-plated Tie Bar by Burberry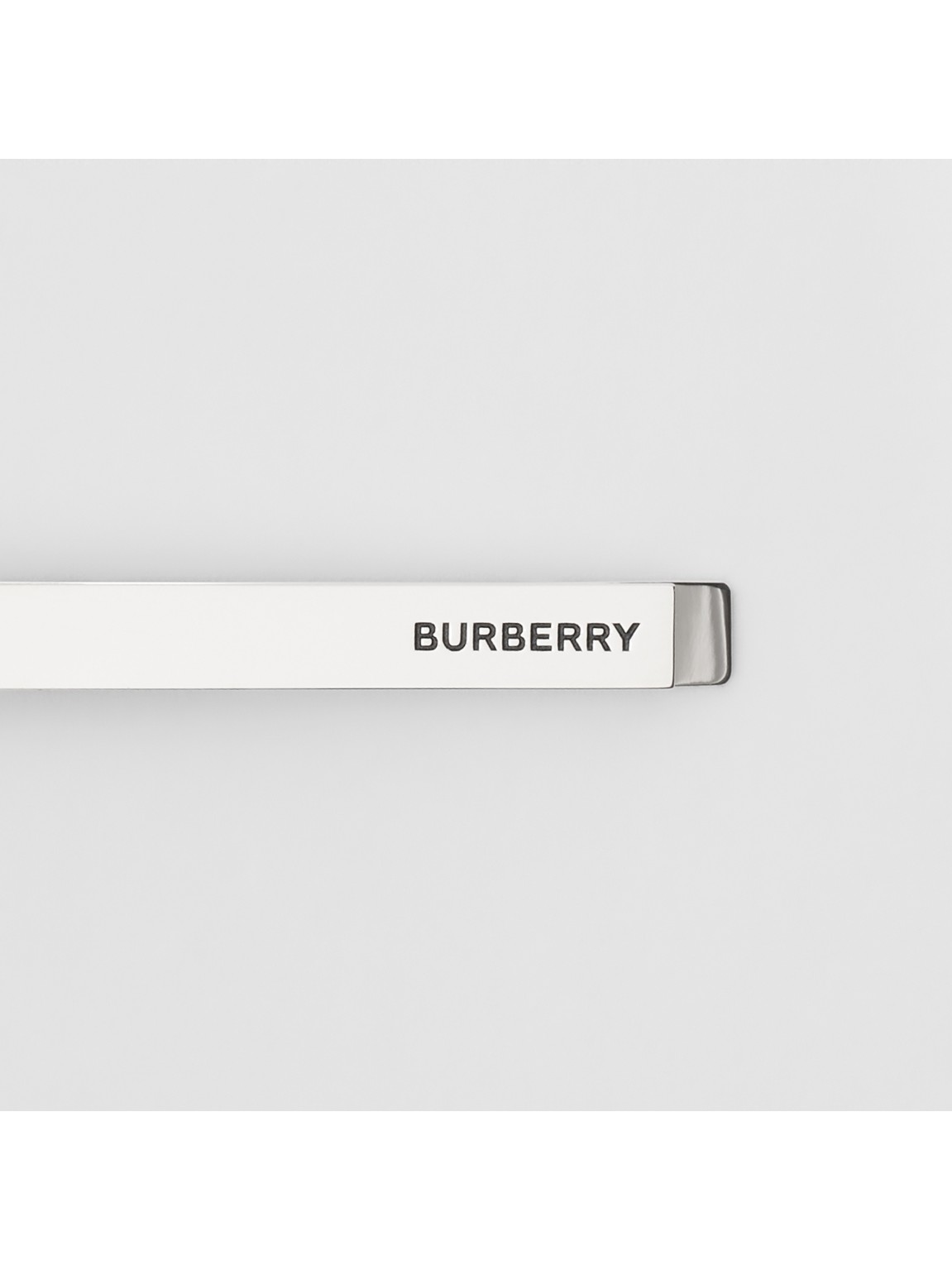 Sleek, simple, sophisticated—the silver-plated tie bar engraved with the Burberry logo adds to your look without taking attention away from anything else.
Shop the Engraved Silver-plated Tie Bar for $250 at Burberry.com.