Vince Staples Expresses His Creativity Through Converse's "Create Now Create Next" Campaign
The rapper on how his rich history with the brand is now making moves on a larger scale
Converse has been a street-style staple for years, known for its ease and the ability to easily customize the canvas exterior of the shoe. And throughout the years, Converse has coincidentally also become known as a powerhouse that champions self-expression. The brand, now nearly a century old, has selected twenty creatives from artists, musicians, and professional athletes to make six-second films of themselves sharing their artistic vision with the brand and what Converse means to them. The result is the "Create now. Create Next." campaign a series of photos and a compilation of the films, cumulated in a single one-minute video set to tunes executively produced by none other than Tyler, The Creator.  Approaching the project as a collaborative effort, Converse hopes to redefine co-creation. Among the many creatives tapped for the campaign is  29-year-old Compton native rapper, singer, and extraordinaire Vince Staples—fresh off his recent album RAMONA PARK BROKE MY HEART and his tour with Tyler, The Creator, as he gears up to star in his own upcoming Netflix Comedy series, The Vince Staples Show.
To get more insight into the campaign, VMAN spoke with Vince to chat about the power of creativity and global collaboration:
VMAN: What Are Some Of Your Earliest Memories With Converse?
Vince Staples: Their shoes are engrained into Southern California culture. It's a brand that I've been wearing nonstop for over a decade. I think as a brand they've always been consistent and have always leaned into their accessibility.
VMAN: How Did You Feel When Asked To Be A Part Of The Campaign?
VS: I really liked that this campaign approached art from a global perspective– watching the world and knowing how people speak are the two things that matter most to me.
VMAN: What Is It About The Campaign's Message For Celebrating Global Creative Expression That Resonated With You?
VS: "Create Next" is an important campaign because I think it's very vital to make sure we are creating purely and making art to better the community of artists and the community of the world as a whole. I think seeing the final product come together shows how important it is for humans to be given the opportunity to create – it's how we communicate and evolve as people.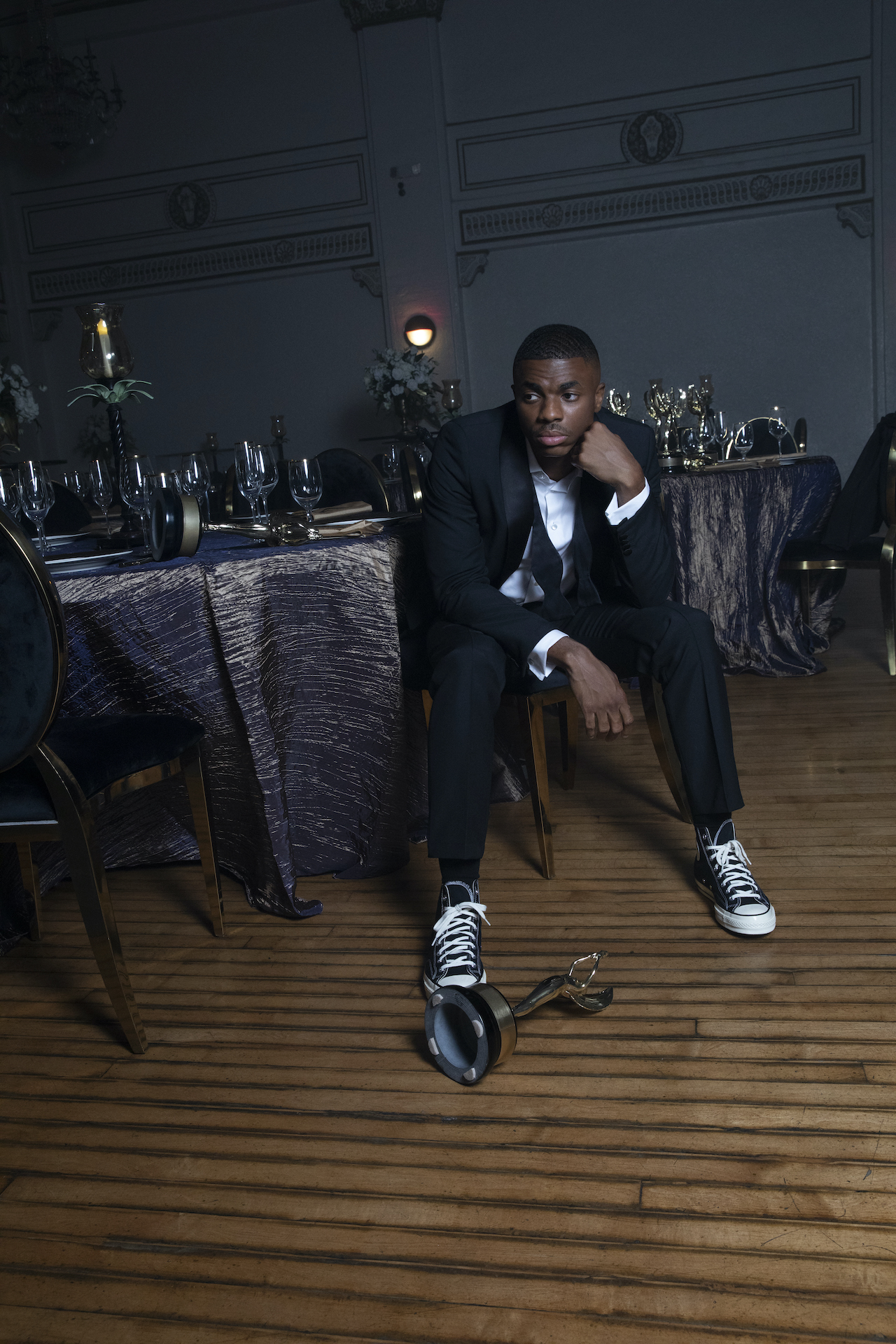 VMAN: Of The Focus Details You Wanted To Make Sure Came Through, Both Visually And Emotionally?
VS: I am always looking for new mediums to tell different stories but I didn't think about it too much honestly, because I think that approach creates the most authentic story.
VMAN: With 20 creatives from around the world being featured, what's something that you noticed/learned as the project came together? Did you happen to learn anything further about the creative hubs that we're featured?
VS: It's hard to explain but art is kind of unexplainable when you think about what art does for people. But this campaign proved that creating from purity is very vital because it produces something that really resonates. I think Create Next is a good example of what can happen when you give people the resources to share their own point of view