What V Want: Louis Vuitton's Artycapucines Bag by Peter Marino
Louis Vuitton's limited edition, artist-designed Artycapucines collection gets a leathered lift by celebrated New York-based architect Peter Marino
Louis Vuitton's limited edition, artist-designed Artycapucines collection gets a leathered lift by celebrated New York-based architect Peter Marino
This feature appears in V139, Supermodel, Superhero issue, now available for purchase. 
From the Champs-Élysées to Fifth Avenue, one luxe accessory is making an appearance on the arm of every who's who. The Capucines bag, Louis Vuitton's timeless bestseller, takes on a contemporized new look in a limited edition collaboration with New York-based artist, Peter Marino. A multidisciplinary visionnaire, Marino expands his horizons from his domain of renowned architecture into lavish high fashion. "I had a pencil in my hand from a very early age and was drawing at three years old. Architecture came easily to me, so self-interest made me pursue that instead," reflects Marino, whose designed Louis Vuitton flagship stores' sleek appearance in Paris, London, Seoul, and Los Angeles. "I thought, 'I've got a better chance of doing something good in architecture than in painting.'"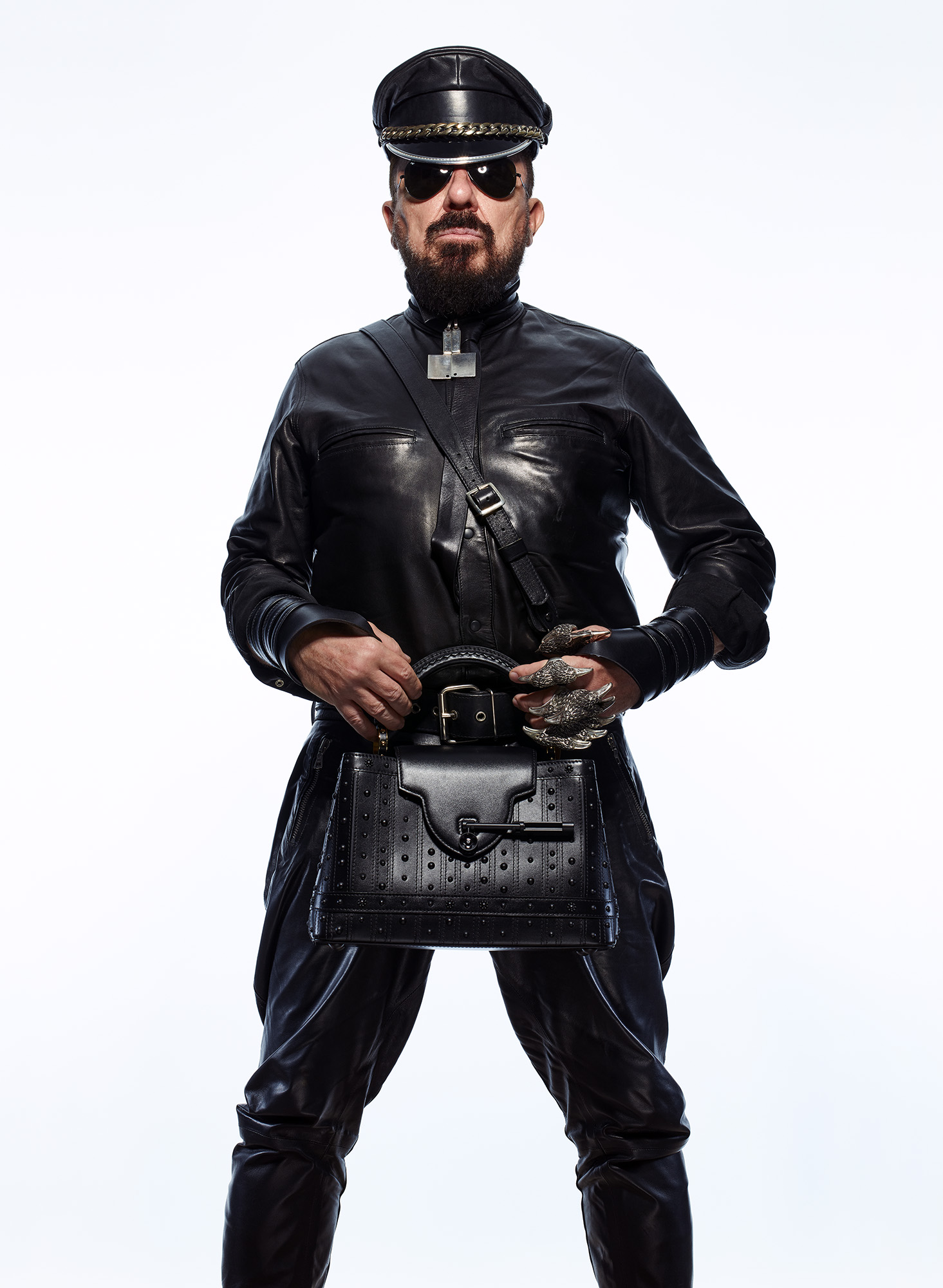 Marino leverages his years of personal leatherworking to curate an aesthetic of equal parts French sensuality and New York grit–pairing a braided handle and adjustable strap with whiplike detailing slinking over the sturdy leather body. "I've been making my own leather satchels for years," Marino explains. "The city is tough and unforgiving—warrior wear is required."
The Artycapucines bag MM by Peter Marino takes inspiration from an antique leather trunk he spotted in a museum display and pulls from the artist's personal stash of  "muse ideas." A savoir-faire detail, 315 lightweight studs accent the calfskin as a nod to Marino's architectural background, known for his par excellence play with dimension and light refracting angles. This pairing of artistic prowesses is a celebration of the Parisian brand's innovative spirit and dedication to pushing the boundaries of fashion.
This feature appears in V139, Supermodel, Superhero issue, now available for purchase. 
Credits:
Photo assistants Jesse Allan Stylist assistant Ashton Herman