Willy Chavarria Challenges Menswear
Mexican-American designer Willy Chavarria takes over New York Church for his boundary pushing 2023 Runway show.
Mexican-American designer Willy Chavarria released his new collection for his self named brand the show was entitled "Please Rise". A National Design Awards winner, Chavarria's clothes have been worn by Jay-Z and Lady Gaga, he started his brand back in 2015 and has been influencing the world of high-fashion menswear ever since. In a wonderful reclaiming of space, the models walking in Willy Chavarria's SS23 Fashion Week runway show were all intentionally people of color. The collection celebrated the beauty of diversity while acknowledging the strife among races, religions and other various groups in a hope to redefine what it means to look like an American man.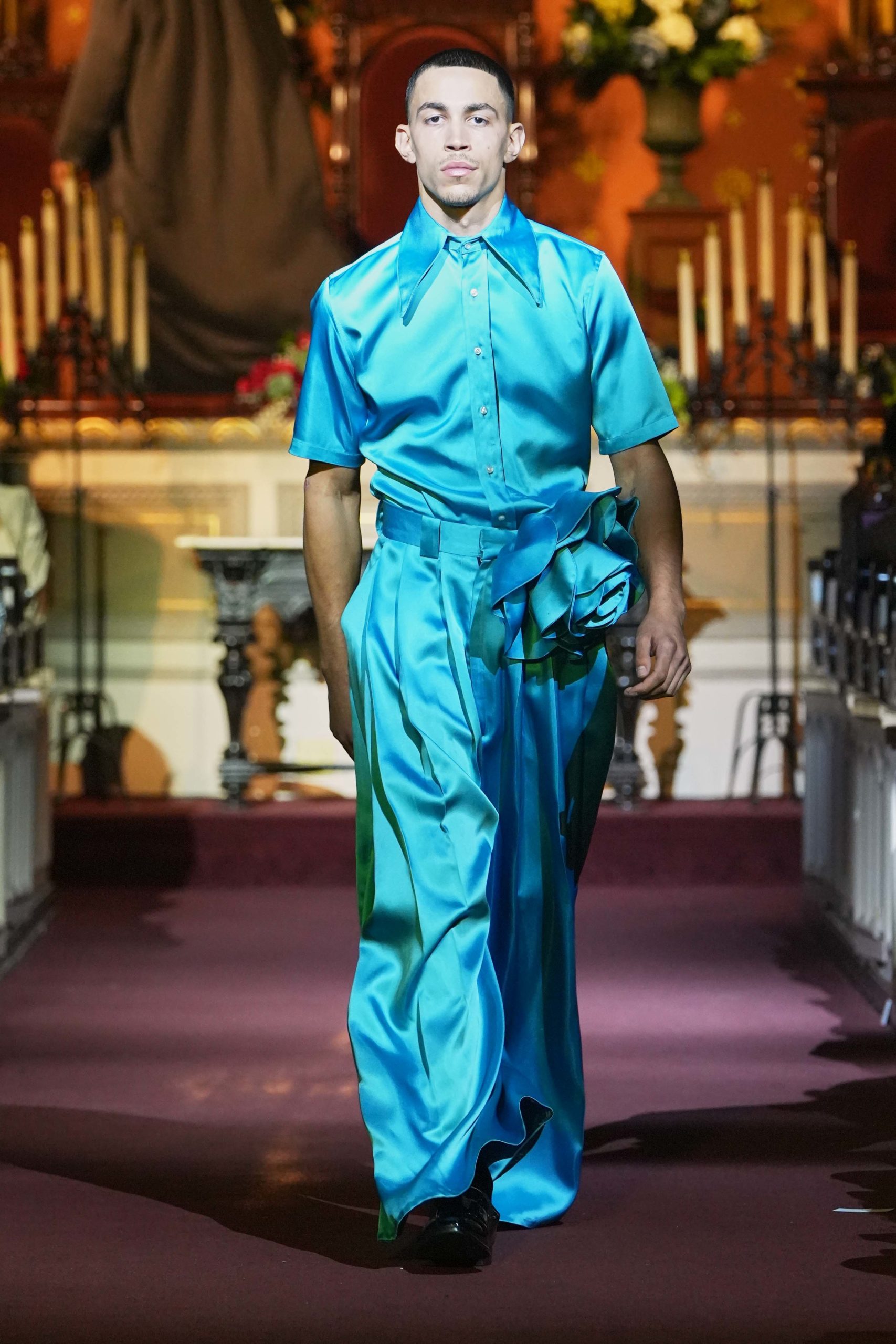 Political undertones are not new to Chavarria's shows, over the years Chavarria has consistently infused commentary about race, politics and religion into his collections and runway shows. The location of "Please Rise" was the major statement of this season's show. "Please Rise" was held at Marble Collegiate Church in Manhattan, a stained-glass filled historic church. 
Keeping in theme with the location Chavarria showed several capes and robes, the silhouettes of which are reminiscent of those members clergy in the Catholic church would wear. The first model even carried a wooden cross, pressed up against his chest. Dress shirts had exaggerated collars and billowy sleeves that may also be a reference to Catholic garb. Willy Chavarria's line was also heavily influenced by the chicano silhouette featuring wide-legged pants and oversized T-shirts was that bring to mind the retro-Cholo style of California. Exaggerated, pleated chinos were shown. A few pairs were embellished with large silk roses offsetting and challenging the hypermasculinity of the silhouette. The result being a distinctive yet wearable show of menswear with a unique edge.